Model, actor, film producer, and fitness promoter Milind Soman, who has found love in Ankita Konwar, a flight attendant from Guwahati, has shared a pretty picture on Instagram of himself with his girlfriend as the duo celebrated their fourth anniversary of being together.
52-year-old Milind is in a happy relationship with air-hostess Ankita.
Ankita too shared a super lovey-dovey click with Milind where the two can be seen embracing each other.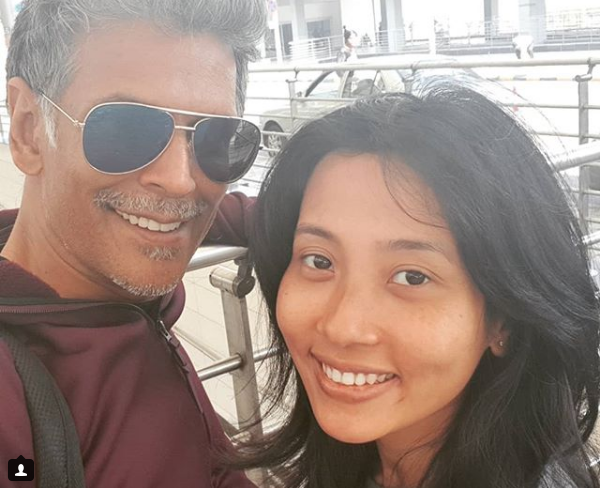 She took to Instagram to share a picture with her main with the caption, "Just a warm lazy Sunday! #mycrazyman #livefree #lovethisguy #throwback".
Both have been vocal about their relationship and have never shied away from showing their love for each other in open.
The couple came into the limelight due to the major age difference between them and now they have a reached a new milestone in their relationship.
Ever since Milind Soman went public with his relationship with air hostess Ankita, social media has been abuzz discussing their love life.
When supermodel turned marathoner Milind Soman announced about his girlfriend 26-year-old Ankita, he was badly trolled on social media.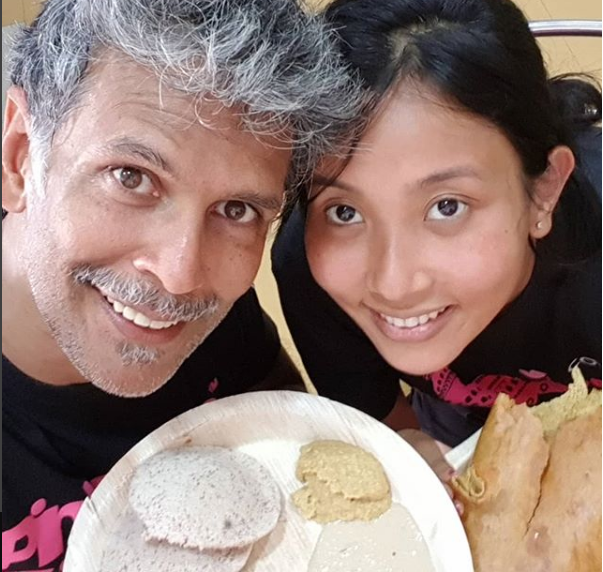 However, the actor seemed unperturbed by trolls taking digs at him and his lady love. Apart from sharing more personal clicks, he hit back at trolls saying, "@earthy_5 and me with a #Troll with a #VeryVeryLongNose #Norway."
Couples who run marathons together, stay together. According to a report, Milind has turned Ankita a marathoner like himself.
According to recent reports, Milind had visited Ankita's hometown Guwahati earlier this year and met her parents.
He also attended her nephew's birthday bash as well and it was on this occasion that he was formally introduced to the rest of the Konwar family members.
Although the age gap between the two was an issue for Ankita's family, they were reportedly willing to ignore it after meeting him.
Apparently, now that the couple has the family's blessings, they will reportedly be solemnizing their relationship in 2018.
Milind Soman had first married French actress Mylène Jampanoï in 2006 who he divorced three years later.
Source: The Times of India