Assam's pride Adil Hussain is all set to get his biggest twin 56th birthday gift in Busan.
As Adil turned 56 on Saturday, his two films – "Raahgir" and "Nirvana Inn" – will have the world premiere at the Busan International Film Festival 2019.
The two films will be screened under the "A Window on Asian Cinema"' section. "Nirvana Inn" will be screened on October 6 and "Raahgir" on October 7.
In both the films, Adil played the male lead roles. "Raahgir" is directed by Goutam Ghose and produced by Amit Agarwal.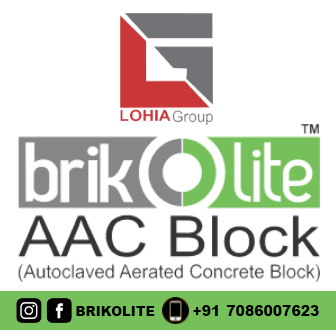 "Nirvana Inn" is directed by Vijay Jayapal. It is a psychological thriller depicting guilt, fear and reincarnation.
The Busan International Film Festival 2019 started from October 3, and till end on October 12.
Along with co-actors, directors and producers, Adil will also attend the screenings and question and answers from October 5 to 10.
The versatile actor from Assam has starred in English, Hindi, Assamese, Bengali, Tamil, Marathi, Malayalam, Norwegian and French films.
Hailing from Muslim family in Goalpara district of Assam started his acting in school plays.
He started acting in college plays and performing as a stand-up comedian.
He also mimicked popular Bollywood actors in between the performances of a local stand-up comedian group, the Bhaya Mama Group.
Adil's true acting lessons began when he joined the National School of Drama in 1990.
He also studied at the Drama Studio London on a Charles Wallace India Trust Scholarship.
After his return to India in 1994, Adil joined with the mobile Hengul Theater in Assam, and worked for three years, before moving to New Delhi.
As an actor, he first received acclaim in Othello: A Play in Black and White in 1999, which was awarded the Edinburgh Fringe First, and later Goodbye Desdemona.
In 2004, he made his Bengali film debut along with Soha Ali Khan in the period drama Iti Srikanta, where he played the lead role.
On television, he appeared in the lead role, in the detective series Jasoos Vijay, produced by BBC World Service Trust.
His role in Abhishek Chaubey's Ishqiya in 2010 got him attention in Bollywood, though his first major role was in Saif Ali Khan-Kareena Kapoor Khan starrer Agent Vinod.
After that, Adil never looked back. Today, he is acclaimed as the most versatile actor in Bollywood.
He has worked with some of the finest directors across the globe and has been part of several international award-winning film projects.
On his 56th birthday, people of Assam wish him all luck and great acting career in future.