Popular actors Deepika Padukone and Ranveer Singh together have pledged to contribute to the PM CARES and help the government in its fight against COVID-19.
They have also urged their fans to come forward and donate to the PM CARES fund open-heartedly.
The actors took to their respective social media handles wrote, " In times like these, every bit counts. We humbly pledge to contribute to the PM-CARES FUND and hope that you will too. We're all in this together, and we shall overcome. Jai Hind."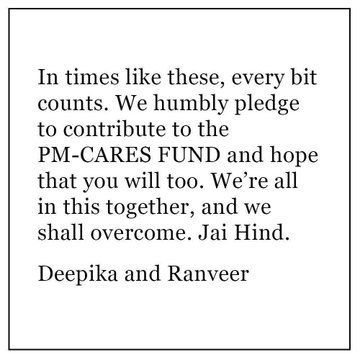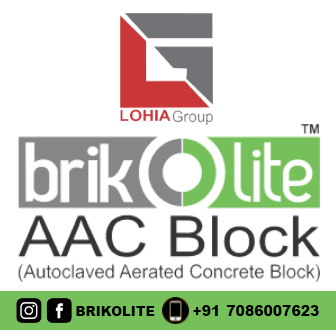 Previously, actors like Akshay Kumar, Shah Rukh Khan have also contributed to PM CARES Fund.
ALSO READ: Coronavirus: Akshay Kumar donates Rs 25 crore to PM relief fund
ALSO READ: Coronavirus: Superstar Shah Rukh Khan announces series of initiatives