The annual Chandubi Festival kicked off on January 1 with five-day long festivities near Guwahati.
Ashok Nongbag, president of Chandubi Festival Organising Committee formally hoisted the flag of Chandubi Festival Organising Committee – 2018 in the morning of first day of the new year. Assam Forest Minister Pramila Rani Brahma inaugurated the Festival later.
Palasbari MLA Pranab Kalita opened the exhibition hall 'Langaburah' on the inaugural day.
AGP leader and social activist Pankaj Lochan Goswamee opened the Guest House 'Dagarburah' on the same day.
Sources said the festival is being organised for the past few years with an objective to popularize the famous Chandubi Beel and its adjoining vibrant forests to attract tourists to the waterbody and also to showcase the rich art and culture of the tribes of Assam, especially the Rabha tribe, among the visitors, both domestic and foreign.
Noted theatre personality and actor, Pabitra Rabha formally opened the Chand Sadagar Memorial Stage which has been fabricated with traditional bamboo, cane and straw, on the inaugural day.
Chandubi Festival Organising Committee said that the exhibition will be an added attraction to the visitors which will showcase the traditional art and culture of the Rabha community. Traditional dishes would be another attraction at the five-day festival.
The souvenir 'Lokeya' was also released on the occasion.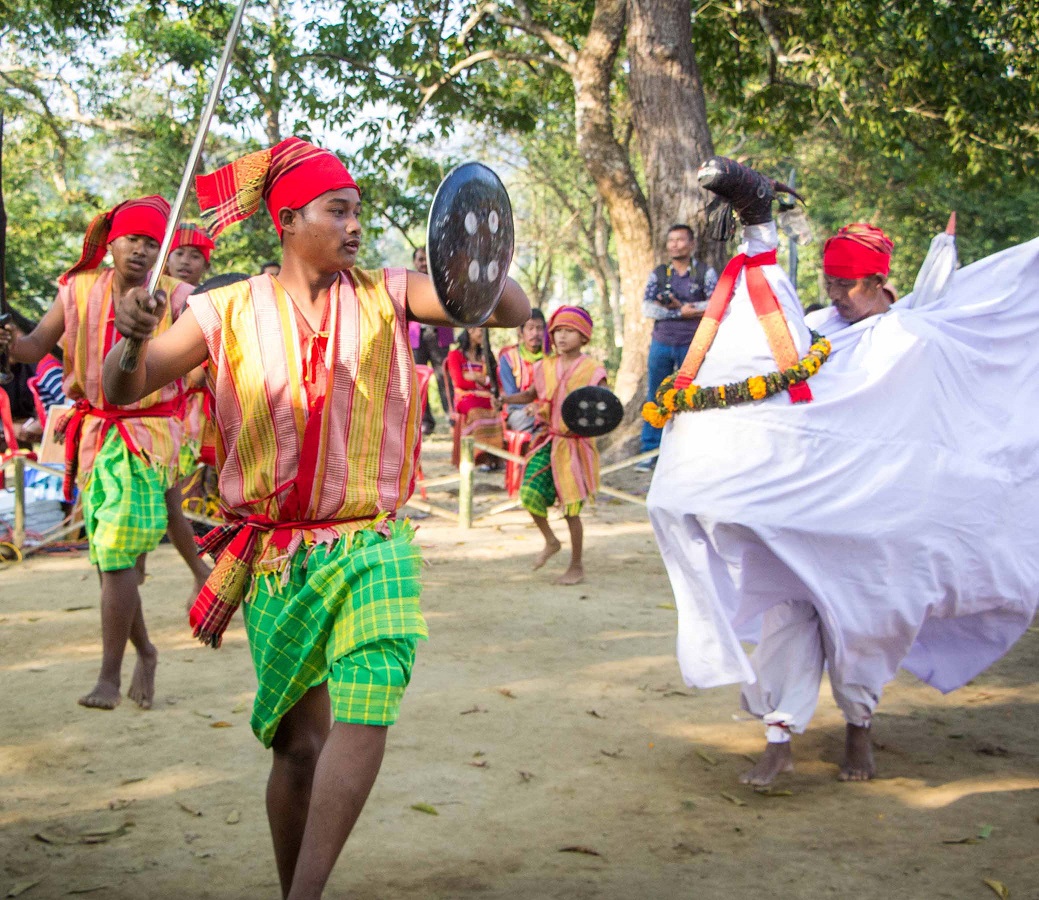 A colourful cultural procession was also taken out which was flagged off by the MLA of West Guwahati, Ramendra Narayan Kalita on Tuesday.
On Wednesday, a symposium on, 'Rural Tourism: An Integral Part of Eco-tourism at Chandubi and the Role of Tourism Department , Government of Assam' is being organized, moderated by Bhubin Rabha at 10.30 am.
Former DIG of Assam Police Apurba Jiban Baruah and Head of Assam Tourism Development Corporation Jayanta Malla Baruah would participate in the seminar as guests and share their views.
On the fourth and fifth day, various cultural programmes like Rabha folk dance, Bogejari Nritya etc would be showcased by various artistes of Assam. The festival will conclude with distribution of prizes and camp fire.