Mesmerizing Bamboo Fusion stall showcased beautiful pieces of designer jewelry like earrings, necklaces and beauty kits made of bamboo and cane at the Women Entrepreneurs' Conclave.
The two-day conclave started on January 29 at NEDFi House in Guwahati.
"I want to add value to bamboo. Why should it be used only for furniture? I want to promote bamboo jewelry as an art form," said Dr Elina Talukdar, Head of Mesmerizing Bamboo Fusion.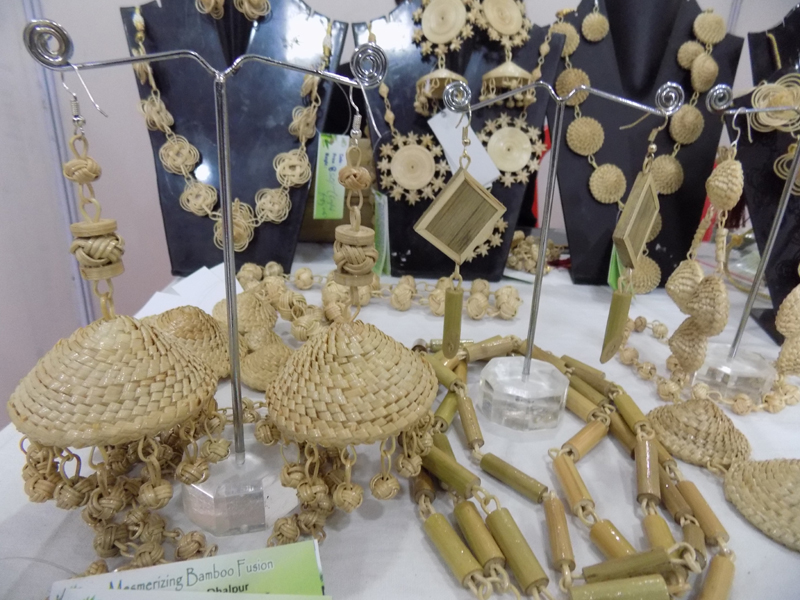 What started as a hobby initially is attracting a lot of people's attention.
"Mainly, using bamboo is an eco-friendly practice and the whole process is cost-effective too," Elina added.
Elina is a doctor by profession. In spite of her busy schedule, she pursues her creative passion through her entrepreneurial venture which she started in 2013.
"Around 40-50 women are regularly involved with us. They make the small parts and send them to us. We then assemble and design them into finished products," Elina said.
Elina originally hails from Mizoram and belongs to the Chakma community. After her marriage, she relocated to Dhalpur in Assam.
"I saw that women do not have many employment opportunities in this place. Now through their involvement with us, they have a sustained mode of employment," Elina said.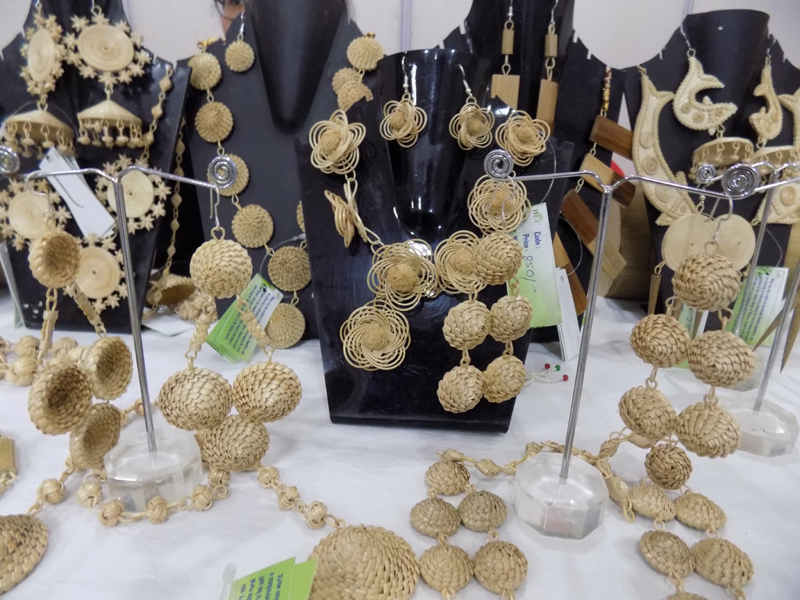 Elina Talukdar talking about the future prospects of this venture said, "Currently, we are receiving a very positive response from people. We have exhibited our work in various places. Sometimes, we receive orders for say 100 pieces. It then becomes a little difficult as it is a time-consuming work."
Mesmerizing Bamboo Fusion has also participated in India International Trade Fair, Kerala Bamboo Fair, East India Fashion Week.
Two years back, Mesmerizing Bamboo Fusion trained over 100 women who now work from home. They are paid in accordance to the bamboo work that they produce.
"Bamboo is easily available across Assam. Moreover, we also use cane which we get from Shillong. I hope to showcase bamboo jewelry at an international level," Elina said.