Assam singer Ranjan Bezboruah, whose 'Saare jahaan se achha' in Sanskrit has garnered about three lakh hits on YouTube, has now given something more to his fans, albeit in a different mode.
Geet Sanskritam, the latest from his kitty is not a compilation of songs in Sanskrit sung in his inimitable style, but a literary compilation of the 50 odd songs which he has sung after having translated them into the classical language from Assam's greats and others.
For his next album, Anandini, a compilation of 12 songs which includes Saare jahaan se achha, AR Rahman, Mohammad Rafi apart from his favourite Bhupen Hazarika, his aficionados will have to wait a bit longer.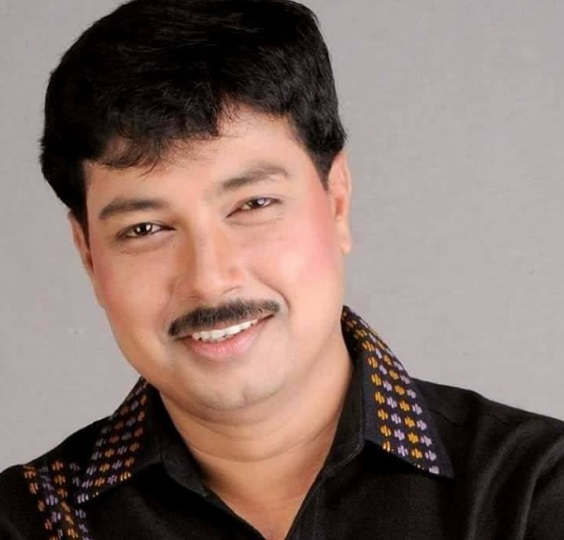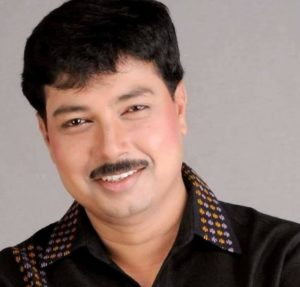 The young singer, whose baritone bears an uncanny resemblance to Bhupen Hazarika's, said penning the lyrics and compiling them into a book was just a natural corollary to singing them.
"I wanted to give my listeners, the words of my songs in Sanskrit which have been written in Assamese, so that they could make comparisons with the original and sing along," Ranjan told Northeast Now.
Explaining further he said that few people knew Sanskrit these days and the translated lyrics could make it easier for them to understand and identify with the songs which they were familiar with in their mother tongue.
Published last month, the preface to Geet Sanskritam tells of Ranjan Bezboruah's passion for the language and his mission to spread it far and wide through songs which speak the universal language of love, peace, brotherhood and spiritualism.
He has proved that the classical language considered to be a dead language by many can be easily transposed to modern as well as old Assamese and Hindi songs.
The scholar singer, recipient of Dr Bhupen Hazarika Memorial Integrity Award, Jorhat, whose avowed mission is to translate and reproduce the immortal lyrics of icons like Srimanta Shankardev, Jyoti Prasad Agarwalla, Bishnu Prasad Rabha, Lakshminath Bezbaroa, Bhupen Hazarika and even Ravindranath Tagore, said he bends the Sanskrit words so that they match the regional intonation of the songs.
"The Sanskrit version has to match perfectly in phonetics, tone, spirit and conform to music and not just be a literal translation," he said.
He also dispenses with the strict rules of the classical language and has no qualms in compromising with the articulation all for taking Sanskrit to a larger audience.
"As most of the songs are folk based, the words need to be tweaked to retain the colloquial essence of the lyrics," he stated.
Ranjan believes that Sanskrit can never be a dead language as it is the root of most Indo-Aryan languages though spoken by a minority now.
"It forms the vocabulary of the majority of Indian languages and can be easily understood," he further said.
Referring to his fifth album, Anandini, Ranjan said it will be released this month or the next. It will also include a Vaishnavaite devotional song, a Goalporiya lokgeet, one of Kirtinath Sharma Bordoloi, one of Parvati Prasad Baruah, Assam's state anthem 'O mur apunar desh' by Lakshminath Bezbaroa, a self-composed one and 'Saare jahaan se achha'.
'Saare jahaan se achha' was first aired by Doordarshan on Independence Day in 2016.
Ranjan's first album was Manomohini (2008) followed by Mrignanayana (2011), Sagara Sangamah (2012) and Yasoda Nandana (2014).