A ten-day Bharatnatyam dance workshop was held in Hojai on Sunday and at the concluding function, a number of budding Bharatnatyam dancers enthralled the audience with their performance.
The workshop was initiated by the Spondon Dance Academy under the supervision of national award winner Kalasambharam and Nrityabhushan Monjyotsna Hazarika.
The workshop began on July 5. On the last day on Sunday, various dances were presented by the students of the dance academy. The students  also made solo presentations.
The closing ceremony was organised at Ramkrishna Mission Sevashram at New Market in Hojai on Sunday evening.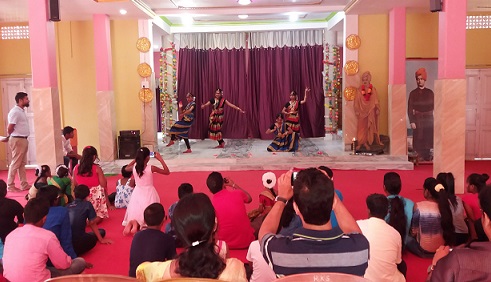 Popular artiste Jayamoni Gayan graced the occasion as special invitee.
She lit the inaugural lamp and also presented a solo satriya dance.
Speaking on the occasion, Gayan lauded the efforts made by the Spondon Dance Academy members to develop the cultural integrity through Bharatnatyam which needs to be encouraged as "it's our rich cultural  tradition".
Monjyotsna Hazarika of Spondon Dance Academy said, "This Academy continues its regular classes on every Sunday at Desh Bandhu Vidyapith High School in  Hojai."
Hazarika urged interested parents, who want to see their children learn Bharatnatyam, Satriya dance and other dance forms, to come forward.
The students from different age groups wearing traditional attire enthralled the audience with their performance.