Girijananda Chowdhury Institute of Management and Technology, Guwahati in association with Northeast Now organised a two-day management fest, SAVISKARA, on Monday and Tuesday.
The inaugural ceremony of the fest was presided over by Sushanta Kumar Dutta, Principal, GIMT along with Gauranga Das, Principal, GIPS, Mukta Ranjan Singha, Dean (Academic), GIMT and Ishwar Prasad Sharma, Dean (Administration), GIMT.
The Chief Guest, Pradeep Kumar Jain, Dean, Faculty of Management and Head, Department of Business Administration, Gauhati University, inaugurated the fest by lighting up the lamp.
This was followed by a performance by the students of the Department and a welcome speech delivered by Nilanjana Deb, Head, Department of Business Administration, GIMT.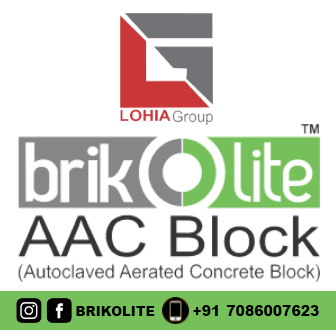 Jain, in his speech, appreciated the department as well as the institute, for providing a platform to students to exhibit their talents.
He also said that winning a competition is of secondary importance, but what is more important is to put one's hundred percent efforts to deliver his/her best.
He inspired the students by his valuable speech with a story of a businessman and his willpower to excel in his endeavour. Principal of GIMT, Dutta, encouraged the participants and asked them to put their best in all the events.
Principal of GIPS, Das, also appreciated GIMT's effort in organizing such a fest for students and he also mentioned in his speech that participation in events is more important than winning it.
The events on Day 1 of the fest included Adverto – the ad-making contest, CaseOquest- the hunt for solution, Rangoli and T-shirt painting competitions. Day 2 of the Fest started with Plan-de-negotio- the business plan contest, followed by Corporate Roadies- Bech Ke Dikhao which was followed by Quizathon – The Business Quiz contest.
The events were judged by Dibash Medhi, Asst. Corporate Manager, Bimal Auto Agency, Guwahati, Ashish Paul, an Educational Consultant and Akrista Bora, Assistant Professor, Department of Humanities, GIMT.
The Quiz Competition was aptly conducted by Quiz Master, Arunabh Chowdhury, Assistant Professor, Department of Mechanical Engineering, GIMT.
Students from various institutions namely DBIM, NEF College, Royal Global University, Gauhati University, Swadeshi Commerce College, K C Das Commerce College, USTM, PIBM, GIPS and a few more participated in the fest.