The on-going uncertainty over the fate of Assam Women's University (AWU) took a grim turn on Thursday as the volunteers of the Dibrugarh University Students' Association formed a human chain in front of their university as part of their protest against the government move of degrading the University to a technical institute.
The Jorhat district unit of All Assam Students' Union (AASU) is also staging protest rallies across the district on Thursday.
Altogether, 24 regional units in Jorhat district have staged protests at their respective regional headquarters on Thursday in support of their demands.
Earlier on Wednesday, students from as many as 176 colleges of nine Eastern Assam districts took to the streets against the government move of degrading the University to a technical institute.
The agitating students staged protest rallies in their respective district headquarters on Wednesday demanding that the AWU be declared as a full-fledged university.
The students – from colleges under Dibrugarh University in Sivasagar, Tinsukia, Lakhimpur, Jorhat, Dibrugarh, Golaghat, Majuli, Dhemaji and Charaideo – also submitted separate memoranda of demands at their respective district headquarters.
The protesting students also demanded that a permanent vice-chancellor be appointed immediately to deem it as a full-fledged university.
They also demanded infrastructural development of the institute of higher education.
Himanta's blame game: Meanwhile, Assam Education Minister Dr Himanta Biswa Sarma in his series of tweets has blamed the erstwhile Congress government for the entire fiasco.
His tweets on the issue read as such: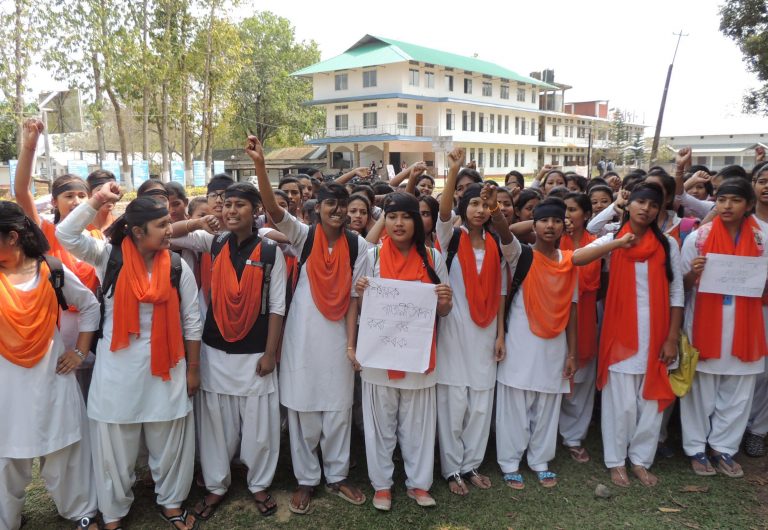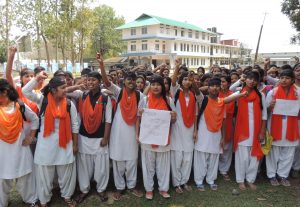 'Now if our government is examining the issue and trying to rectify the situation, why are you on strike? It is a problem which I got from the previous government and we will try to resolve it. It's as simple as that'
In another tweet, he wrote:
'Also the then govt had not created a single regular post of faculty. Now the question is how the university was conferring degree so far without a VC and a single regular faculty?
Should we be part of that or we rectify the position. I have to look at all these.'
In an earlier tweet on Wednesday, he wrote:
'I am not sure why the girls are on strike. We have not taken any decision so far.my only view is that one should not have a university and confer degrees without even creating the post of vice chancellor.'
Ironically, Himanta himself was the Education Minister during the erstwhile Congress regime.