Assam Governor Prof Jadish Mukhi attended the fifth North East Graduate Congress – 2018 at University of Science & Technology, Meghalaya at Techno city, Nineth Mile on the outskirts of Guwahati on Saturday.
Addressing the youth, Governor Prof Mukhi said, "Demographically, today's India is at its youngest best and has the power to meet any challenge with the collective consciousness and effort of all people, especially young ones."
Quoting Swami Vivekananda, the Governor said, 'Any change, social or economic, requires massive energy and indomitable spirit,' and therefore, he urged upon the youths to amplify both their mental and physical prowess.
"Today, the youths are encouraged in their quest for justice, for bringing about changes and economic growth for all," the Governor stated.
Prof Mukhi  also appealed to the youths to work harder and smarter and bring about inclusive growth so that even tiny segment of people living in the far flung areas are not left out of the fruits of development.
He also insisted that youths should think differently from their traditional mind-set and open up to new ideas to become the harbinger of change.
Prof Mukhi while emphasizing on the capacity building of the youths said that they (youths) should be job creators rather than being job seekers.
He also said that the sectors like infrastructure, agriculture and service have immense potential of creating jobs and youths should take the advantage and play the role of a catalyst to create jobs in such sectors.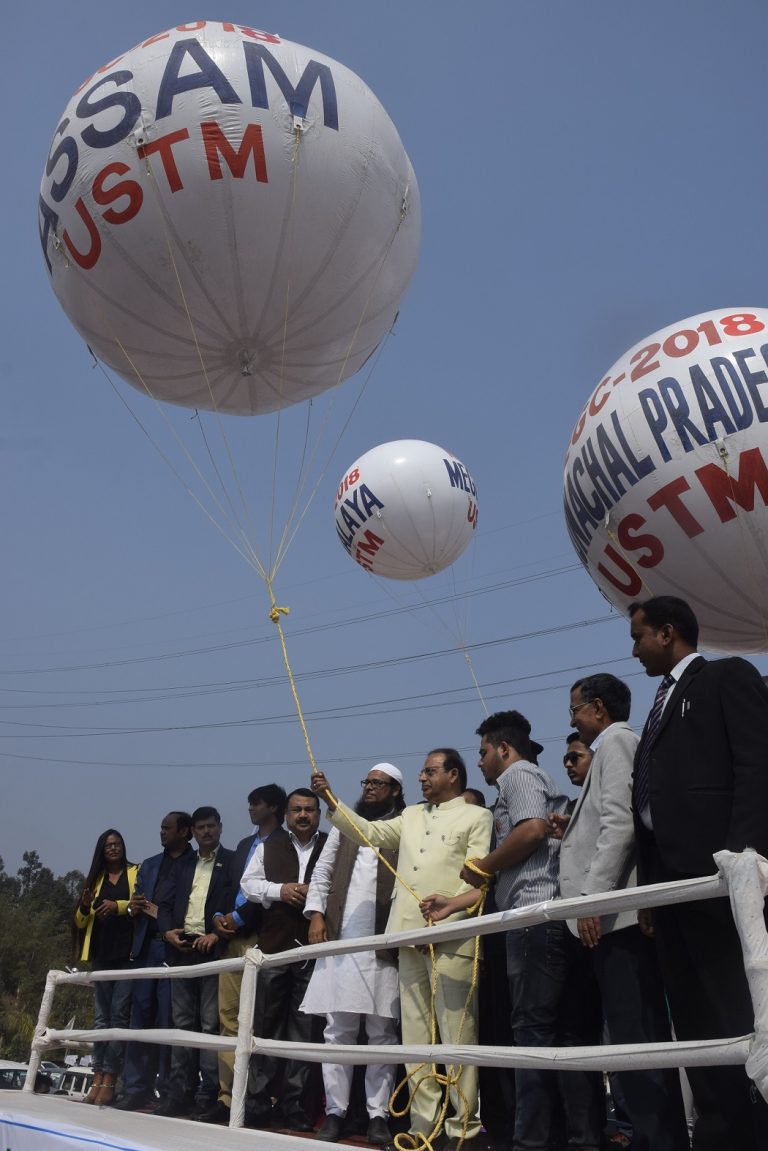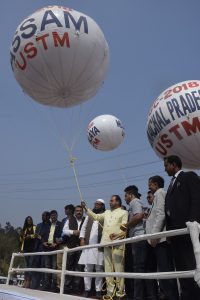 Sharing his words of encouragement and motivation with the students the Governor said that never before in the last three hundred years, has India received the kind of attention that it does today. India's growth is talked about and it is mentioned along with other powerful league of nations.
"It has become a trillion dollar economy. India's exports have doubled in the last three years. On the infrastructural front phenomenal growth has been experienced. New airports are being built in even smaller towns. Many Indians are found in the list of richest persons in the world. This is the time for all to work resolutely to consolidate on this progress and witness the tremendous growth journey of the country," he further said.
Hailing the role of USTM, the Governor said that the institute is gradually emerging as a significant hub for 'building scientific temperament and a knowledge capital' in the entire north-eastern region.
The Governor expressed his happiness to have been in a position to be in the midst of hundreds of promising students gathered for the North East Graduate Congress 2018.