India's northeast has remained 'neglected' and 'fallen behind' in development, but now 'it's time has come', says Yuri Afanasiev, UN's Resident Coordinator and the UNDP Resident Representative in India, as the UN teams up with Lakme Fashion Week to promote the potential of northeast states.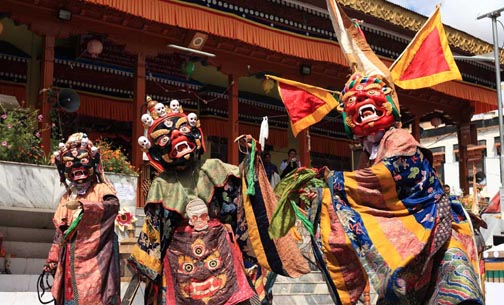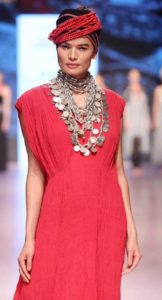 Afanasiev said the UN is working with the northeast states in two clusters to tap the potential of the population, especially women, in those regions.
"When you scan the map of India, you clearly see that there are seven, eight geographical areas which have fallen behind. Everyone will agree even the government is absolutely open about this, the northeast has been neglected for various historical reasons, investment reasons and political influences.
"But I think the convergence of interest for business from government and local people has come and their time has come, which is great," Afanasiev reported TNT on the sidelines of Lakme Fashion Week (LFW) Summer-Resort 2018.
Read our other Lakme Fashion Week story here.
The UN has joined hands with Lakme Fashion Week to promote potential of northeast states through skilling.
On the second day of the LFW, an initiative by UN India and IMG Reliance for sustainable fashion Aponir: An Action Plan on Northeast India Report 2019 was announced.
"We are not into fashion but we are into skilling, we are into livelihood, we are into sustainable communities, especially in fragile areas like northeast. We are supporting women as they are emerging as business owners, entering the regular market. There are huge skilling programmes going on in northeast.
"We are divided into two clusters.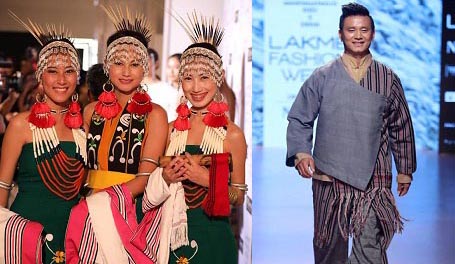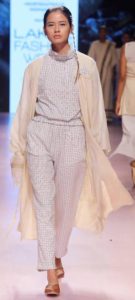 "On the fabric side, we are partnering with Lakme, Reliance and others. And for bamboo, we also have some ideas and sources. You can't industrialize the northeast. You need to focus on tradition. Their tradition is what is already strong and good there, so (we have to work in a way) that their livelihood improves, and not to disrupt the traditional way of livelihood," said Afanasiev, who was wearing a Manipuri jacket gifted by a designer.