Unit Linked Insurance Plans or ULIPs is one of the finest forms of mutual funds clubbed with indemnity cover. However, unlike a mutual fund which comes with a single consolidated TER (Total Expenses Ratio), ULIPs have a long list of charges associated with them. The structure of charges for the best ULIP plans may differ from insurer to insurer, the standard list includes the below 8 charges:
Premium Allocation Charge
Premium Allocation Charge (PAC) is lived as a fixed proportion of the premium received. Usually, PAC is charged at a higher rate in the starting years of a policy. PAC comprises initial and renewal costs and commission of the intermediary. The balance amount, after deducting PAC, is used to purchase units at the current NAV (Net Asset Value). For instance, if the PAC is 14% on a premium of Rs. 1 lakh per annum, then, Rs. 14,000 will be deducted towards PAC and the balance amount of Rs. 86,000 will be available for allocation into the funds.
PAC is charged on the premium paid, even on the renewal premiums. In most of the online purchases of ULIPs, PAC stands NIL. It may vary depending upon whether it is a single premium plan or regular one; premium frequency, premium amount and payment mode also have an impact on PAC charge.
Mortality charges are applied to offer the cost insurance coverage under a ULIP plan. This charge is decided on the basis of certain factors, such as age, sum assured etc. Mortality charges are deducted proportionately, i.e. on a monthly basis from each of the ULIP funds you have.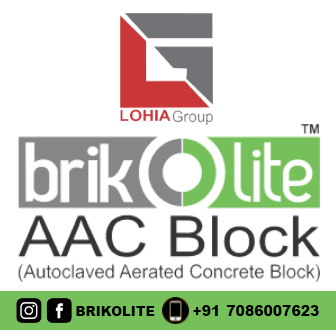 Insurance providers charge a particular amount to maintain various funds in ULIPs. This is called Fund Management Charge (FMC). It is deducted before arriving at the Net Asset Value, which is adjusted from NAV on a daily basis. The maximum cost allowed is 1.35% per annum  of the fund value. Usually, the insurance companies levy the maximum allowed charge in equity funds. However, the charge in the non-equity fund is comparatively low.
Policy Administration Cost
As the name suggests, this fee is payable for the administration charges of a ULIP policy, and are charged monthly for cancelling units from the funds. These charges could be flat all through the policy tenure or may vary at a pre-decided rate.
Moving between fund options is called 'fund switching'. You are entitled to a limited number of switching free of cost in a year. Above that, the subsequent withdrawals will cost you Rs. 100 or Rs. 250 per switch. These charges can also be deducted by cancelling ULIP units proportionately from each of your funds. However, some insurance companies ask lower switching charges if it is done online.
Partial Withdrawal Charge
ULIPs come with partial withdrawals as well. While some plans offer unlimited withdrawals, some other come with a limit. After certain withdrawals, these may cost you Rs. 100 each withdrawal.
Premium Discontinuance Charge
A discontinuation charge is applicable for not paying the premium contentiously where your money will be locked in a Discontinuance Policy (DP) Fund. The discontinuance charge (DC) can be Rs. 6,000, Rs 5,000, Rs 4,000 or Rs 2,000 in the 1st, 2nd, 3rd and 4th policy year, respectively for annual policy premium Rs. 25,000. In case of a lesser amount, the fine will be Rs 3,000, Rs 2,000, Rs 1,500 or Rs 1,000 in the 1st to 4th year, respectively. There will be no surrender charges if the policy is ceased from the 5th year.
The insurer may ask for fund management charges as well for as long as the amount remains in the fund. The money in the DP fund gradually will start earning interests, as the insurance company has to provide minimum guaranteed returns. This return would change time to time. The current interest on DP funds per annum is 4%.
Premium Redirection Charge
With the premium redirection option, you can redirect your future premium payment from one ULIP fund to another. This redirection doesn't affect your earlier investments made with other funds. However, there is a cap on the number of times you can redirect premium payments without any cost. After the count, it will be chargeable, ranging from Rs. 100 to Rs. 250 per redirection. Well, by opting for online redirection you can save some amount.
Final Word!
ULIPs give splendid investment goals, sometimes even better than mutual funds. However, due to the stock market downfall in the year 2008, investors had to suffer a lot. But ULIP picked its earlier pace in the year 2010 again and since then there is no stopping. The new ULIP comes with a lot of changes starting from the lock-in period to various applicable charges. So, while investing, you should be aware of various charges that are levied on ULIPs.