Indian Prime Minister Narendra Modi will announce three separate "surprise gifts" for Kathmandu, Janakpur and Muktinath Temple during his two-day state visit to Nepal starting May 11, The Kathmandu Post reports.
New Delhi has informed Kathmandu that as per Nepal's proposal, PM Modi will announce the gifts. He will announce one of the gifts on May 11 in Janakpur after he receives civic reception there, a source with knowledge about the visit told the Post.
According to the report, Janakpur is poised to join India's Ramayan Circuit. India has made several commitments in the past to Janakpur's development. Most are pending. Former Indian President Pranab Mukherjee announced construction of two dharmashalas and asphalting of the Ring Road in Janakpur when he visited the city in November 2016.
Modi will arrive in Kathmandu after completing his official engagements in Janakpur. He will receive guard of honour at Nepal Army Pavilion and meet Nepal Prime Minister KP Oli for delegation-level talks. On behalf of citizens, the Kathmandu Metropolitan City will offer a civic reception to PM Modi at the Rastriya Sabha Griha. After the honour, Modi will announce his gift for the people of Kathmandu. India is yet to disclose the kind of gift, sources said.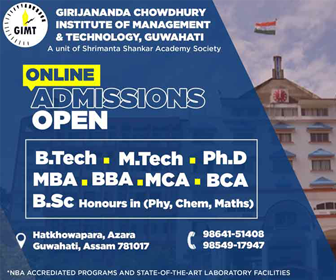 Nepal had sent three proposals to India–on Kathmandu City Urbanisation project; announcement of a major infrastructure project for Kathmandu valley; and handing over hi-tech medical equipment to a Kathmandu-based hospital.
The Indian PM will announce another 'surprise gift' for the restoration of Muktinath Temple. After offering prayers to Muktinath, Modi would announce a package, either for the temple or building a Hindu religious resthouse (dharmashala) in the temple area, the source said. Foreign Secretary Shankar Das Bairagi said the focus would be on implementing past accords and expediting the agreements signed during PM Oli's State Visit to India last month.
Indian officials have indicated the probability of announcements during Modi's visit, but they did not divulge details, Bairagi said. Nepal has elaborate security plans for Modi's visit. More than 11,000 personnel will be deployed. Prime Ministers Oli and Modi will remotely lay foundation of Arun III hydro electricity project through the video conferencing.
The process of laying foundation for the 900-mw project, undertaken by SJVN Limited, a Central Public Sector Enterprise under administrative control of Government of India's Ministry of Power, is almost over, like installing optical fibre cables and other nitty-gritty. Officials said that instead of making new commitment, this time, the visit would focus on implementation of the past accords. This would be Modi's third visit to Nepal after he assumed the office of prime minister in 2014.