Dusting his initial hurdles, Mayong Maio, the BJP State Secretary of Eastern Arunachal Constituency, made his way clear and is all set to embark upon his political journey eyeing the 49th Bordumsa-Diyun Legislative Assembly after 70 per cent people of the Singpho community voted him to represent the community in the 2019 Assembly election.
In a referendum held under the aegis of Singpho Development Society recently in the auditorium of Singpho Heritage Centre at Bordumsa in Changlang district of Arunachal Pradesh here, Maio secured 70 per cent of the direct votes while former Congress Cabinet Minister Chandra Ceth Singpho was supported by 10.5 per cent of the total Singpho people, around 249, including the males and females from various locations of the district including Bordumsa, Maio and Diyun.
The Singphos from neighboring State of Assam also participated in the referendum. Other interested Singpho leaders in the row were Jawra Maio, who secured 17.6 per cent votes and Srai Ong from Miao area could secure only 1.1 votes in the process.
The referendum which was the outcome of the direct conflict among the leaders of the Singpho community centering round the representation in the said election in 2019 was finally conducted by the Singpho Development Society to build a consensus of opinion of the Singpho voters to decide a single candidate.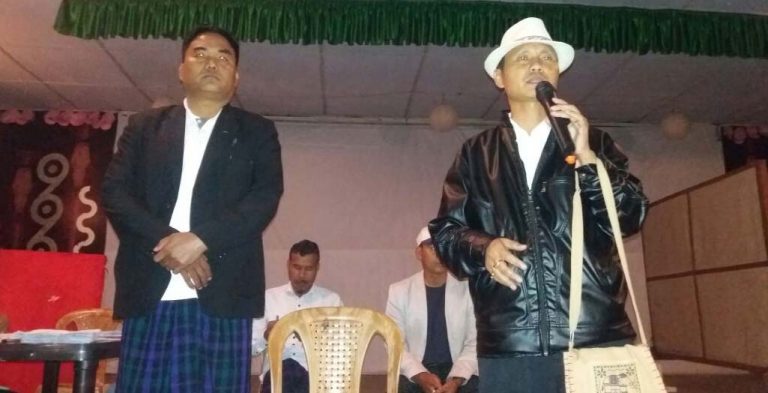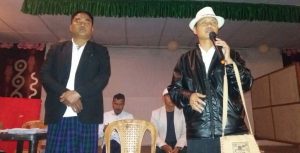 When no desirable output surfaced even after seven hours of  amicable meetings, debate and discussions, the referendum was subsequently carried out amidst frosty-stare nose look and resentment of handful of members present a few even walked out of the session as if not to risk his political career in the hands of a few .
However Maio after being voted by the people of the community has been leaving no stone unturned to appease the offended leaders urging for their support and cooperation for the major event and stand united against the hostile forces already active in Bordumsa-Diyun areas.
With this development among the Singpho community, who have around 2580 votes in their pockets out of around 18050 voters in the entire constituency, the other intending potential leaders including Nikh Kamin, Samlung Mossang and Dana Takyo might have to remain contended without the Singphos' votes.
On the other hand, after consolidation, the Singphos must push hard and calculate on a special formal to bring in another 8000 votes to be on a comfort zone in the election.
The Chakmas, Nocte, Tangsa, Ponthai, adivasi, Deoris, Ahoms, Hajongs, Sonowal-Kacharis to name a  few are some of the communities who have mainly been the decisive factors in all the previous elections including the one in 2014 thus bringing in Nikh Kamin, the present incumbent MLA far from Yachuli to Bordumsa to represent 49 Bordumsa-Diyun Constituency in Changlang district.