Amid criticism from several quarters, the government has sought suggestions from the stakeholders for amending the National Integrity Policy draft perceived to be an exercise at "controlling" mostly the non-government organisations and international NGOs working in Nepal, The Kathmandu Post reports.
The Prime Minister's Office, which drafted the NIP, held consultations on Friday, asking stakeholders for suggestions to be incorporated into the final text of National Integrity Policy. Several restrictive measures and control mechanisms have been proposed in the draft particularly targeting international NGOs and even constitutional bodies and some government entities.Representatives from constitutional bodies, ministries, international NGOs, security agencies, the Federation of Nepalese Chambers of Commerce and Industries, cooperatives and private firms were invited to present their suggestions or inputs in writing for the policy draft.
"There should be clarity between the [jurisdictions of] government and non-government agencies. Since the working styles, organisations, budget and structures of state and non-state sectors are dissimilar, we've urged the government to amend the NIP draft," he added. The government side, defending criticism, is learnt to have responded that the draft would be amended after gathering inputs from the stakeholders.The PMO move follows mounting criticism over the government's perceived attempt to control international NGOs and even some state entities.
Representatives of the international NGOs urged officials to introduce a one window policy for creating a better working environment for them. Welcoming some kind of regulation, they also urged officials to demarcate areas where they should work. They have expressed their concerns over the three layers of government in the federal structure.Various stakeholders opposed the language and contents of the draft policy, urging officials to clear the ambiguity."If good suggestions are received, we'll consider them while revising the draft," Bishnu Rimal said . Rimal is the chief adviser to Prime Minister KP Sharma Oli who advocates a stringent integrity policy for systematic works.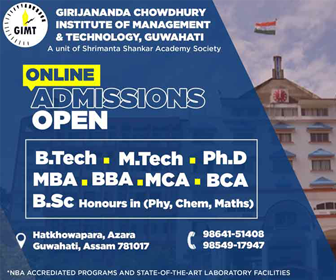 The policy drafted last year stresses strong vigilance over non-government and private sectors. Former secretaries Mohan Banjade and Sharada Prasad Trital drafted the 23-page paper suggesting policies for political parties, NGOs, international NGOs, the diplomatic community, constitutional bodies, professors and teachers, the private sector and cooperatives.
Stakeholders are wary of the contents of the policy which provides for legal and structural bodies to regulate and monitor international NGOs. International NGOs will need prior approval for their annual programmes and budget from the Finance Ministry.
International NGOs should not send their reports to the country they are headquartered in without permission of the Nepal government, reads the policy. The NGO sector has objected to the provision of organisation registration cancellation if they fail to renew within three months.