Nepal and India will discuss incorporating the agreement reached on inland waterways in the framework of Transit Treaty between the two countries at the Inter-Governmental Committee (IGC) meeting scheduled for April 24-27 in Pokhara, The Kathmandu Post reports.
During Prime Minister KP Sharma Oli's visit to India, from April 6-8, the two countries issued a joint statement on new connectivity through inland waterways, opening the door for Nepal to connect to sea through the waterways.
This new shipping initiative will efficiently move cargo to Nepal. As per the joint statement, PM Oli had noted the enormous impact the additional connectivity would have on Nepal's business and economic growth.
Secretary at the Ministry of Industry, Commerce and Supplies Chandra Kumar Ghimire said the two sides would discuss incorporating waterway connectivity as part of the Transit Treaty between the two countries at the IGC meeting.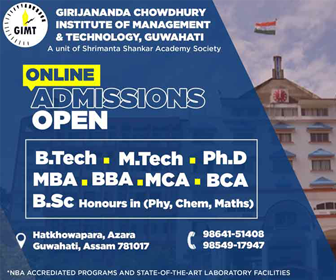 "It is for the first time that India decided to provide transit facility through waterways to Nepal. The topic will feature at the IGC meeting for the first time," Ghimire said.
According to officials, the two sides will discuss modalities and procedures for establishing such waterways.
"First, we will work on including it in the framework of Transit Treaty," Rabi Shankar Sainju, joint secretary at the ministry said.
Ministry officials said internal discussions on the matter are on ahead of the IGC meeting, but nothing concrete has been done yet.
"We also have to see what type of proposal India brings in during the negotiation," Sainju said.
India is developing its first modern inland water transport fairway on Ganga River between Varanasi and the seaport of Haldia, Kolkata with the assistance of the World Bank. Nepal could establish connectivity with the planned Indian waterways.
The World Bank has approved $375 million loan to India in February for the project. Nepal's rivers such as Koshi and Narayani connect with Ganga River. India has major rivers like Ganga where navigation is possible. No study has been done whether it is possible in smaller rivers of Nepal and, if possible, how.
Minister for Physical Infrastructure and Transport Raghubir Mahaseth on Tuesday said his ministry would conduct a study on developing waterways by setting up a special unit at the ministry within a week.