Assam Chief Minister Sarbananda Sonowal and Finance Minister Himanta Biswa Sarma on Thursday took the Congress in New Delhi and said that the just-concluded Panchayat election in Assam shows that people at the grassroot level have rejected the Congress.
"Our victory in the Panchayat election shows that BJP won the hearts of the people living in the grassroot level. It was a no-confidence against Congress in Assam. We as a party got 221 from the mere 15 seats from the previous election," said Sonowal.
He said that people have accepted BJP because of good governance.
In fact, Chief Minister Sonowal and Himanta were called in by the party's top brass to highlight the achievements of the saffron brigade, especially after the loss in three Hindi belt States.
BJP faced a severe defeat in Rajasthan, Chattisgarh and Madhya Pradesh.
Thursday's press conference by the two senior leaders from Assam was also a strategy by the BJP to counter-statements given by Congress president Rahul Gandhi.
On Tuesday, Congress president Rahul Gandhi said that his party managed to wake up the CMs of Assam and Gujarat from "their deep slumber."
"Mr Gandhi, this attempt to take credit on an issue that is related to the livelihood & development of farmers is quite frivolous. You (Rahul Gandhi) have no moral right to talk about Assam or its farmers. Everyone knows how your successive governments in Assam looted the resources meant for farmers," said Sonowal.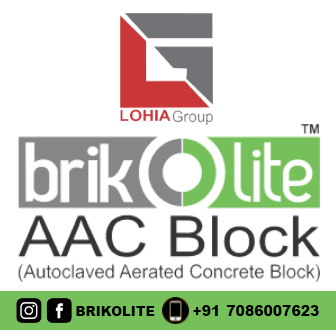 "As you seem to be interested in claiming credit for some of Assam government's decision, I request you to take credit for all misdeeds, corruption and loot that had perpetuated all these decades under Congress rule, thus depriving the people of Assam in general & farmers in particular," said Sonowal.
He alleged that the Congress party had created bogus job cards, bogus ration cards, bogus national police pension police beneficiary and so on.
LIVE : Shri @sarbanandsonwal is addressing a press conference at BJP HQ. https://t.co/qCptNGag2u

— BJP (@BJP4India) December 20, 2018
"A former Prime Minister (Dr Manmohan Singh) was representing Assam for 10 years, what he did for the State? He did nothing. He was not able to do anything on Bogibeel Bridge too. It is Prime Minister Narendra Modi who took all the initiatives," said Sonowal.
It is due to our party's Act East Policy that the northeasten States are getting an opportunity to promote its culture, tradition, trade and business with other countries, said Sonowal.
Meanwhile, Sonowal said that Asom Gana Parishad (AGP) is still with the BJP in Assam. "Let us first complete the NRC update process and after that everything will be taken into account. AGP is still with us," said Sonowal when asked about AGP relation with the saffron brigade in the State.