The existence of inequality in the society is not a present-day accumulation, but it has been around for long but the prolonged lockdown, as well as tight, unlock protocols has been exposing the inequalities among the social classes drastically.
Echoing the same, the United Nations (UN) Secretary-General, Antonio Guterres in his address in the annual lecture for the Nelson Mandela Foundation on July 18, 2020, via the web on the topic Tackling the inequality Pandemic: A New Social Contract for a New Era has categorically mentioned that, COVID-19 has uncovered multiple inequalities that lead to economic instability, corruption, financial crises, increased crime, poor physical and mental health.
He further divulged that this pandemic has given us a "generational opportunity" to create a more equal and sustainable world.
The former Portuguese Prime Minister has also highlighted a bunch of equalizers, and among which, – education and digital technology have been considered by him as most crucial catalysts to downsize the inequalities.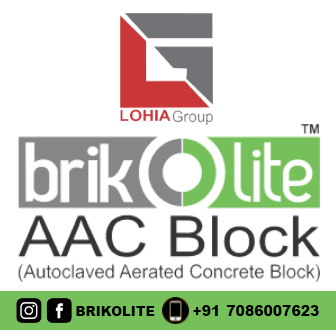 According to him, both have the power to ensure lifelong opportunities to learn as well as provides scopes to adopt new technology and to acquire evolving skills in the knowledge economy.
Secondly, he stressed on the urgent need for fair taxation on income and wealth. Lastly, he has advocated for a new generation of social protection policies with adequate safety nets which include universal health coverage and creation of a universal basic income for one and all.
The most prominent inequality that has been escalating sharply in India is income inequality, which is considered to be the root cause of all kind of inequalities.
The uneven income distribution has been creating a gap between social classes i.e. upper, upper-middle, middle, working and lower. In India, where the economy is in growth path since last two decades and at the same time the income inequality is immensely mounting where the rich are getting richer at a much faster rate than the poor.
In India, the issue of unequal income distribution has been escalating over the last few decades.
As per the Human Development Report 2019, the country has been witnessing a sharp rise of inequality in terms of income, which is second highest in the world after Russia.
If we looked at the inequalities that have been surfaced for the unprecedented lockdown as well as for the restrictions in various activities since last week of March 2020, then we will able to trace the foremost inequality in terms of inaccessibility to monthly or daily income among middle, working and lower class populace.
Access to money is crucial for an individual to execute their daily needs. Moreover, all day-to-day requirements of a household solely depend upon cumulative monthly income.
However, the exceptional class of the society could not be able to feel the financial heat arising from the pandemic.
But, people those who depend on daily income and who are not having monthly savings are finding immense hardships.
At this time, to getting a job or work is very tough as all sectors are moving through a financial crisis due to slow down in production that leading to salary cut as well as in extreme cases layoffs.
Gauging the severity of the situation encountered by these people and to overcome such causes in coming days, it is utmost urgency to bring emergency schemes to give scopes for income generation during such crisis; although the centre has launched the Garib Kalyan Rozgar Abhiyan for migrant workers especially six states of India namely Bihar, Uttar Pradesh, Rajasthan, Jharkhand, Odhisa and Madhya Pradesh, ironically left other states including the northeast.
The government must give equal importance to all the states in handholding the job losses issues to evaporate the financial hitches that have been faced by many youths.
A lot more need to do in terms of providing works for this section of the workforce who are engaged in unorganised sectors before the lockdown.
Due to COVID-19 outbreak, students are equally suffering a lot with emerging inequalities in accessing online classes and appearing in online examination as authorities forced to shut-downs schools and educational institutions to prevent the spread of coronavirus.
Basically, students from rural pockets of the country and belonging to the poor families are feeling the heat of digital divide comparing to students hails from urban areas.
Access to the internet, smartphone, computer system and insufficient knowledge to use the digital platforms are some crucial issues encountering by the students to cope up with the new normal education system.
Seeing the present COVID-19 situation across India including Assam as it's been increasing at an exponential rate, we can anticipate that, the online learning will be continued for the next few months.
In view of that, it is imperative now for every student needs to have access to digital learning, and efforts to be made in war-footing to minimize the digital divide otherwise many students will be deprived of the online education system and if it happens then it will be a gross violation of Right to Education Act as the right to have access to net connectivity is a vital part of RTE act under Article 21.
However, the new National Education Policy (NEP), 2020 has put an effort to bridge the digital divide by introducing a new section on digital education to ensure "equitable use of technology".
But, the time will say, how far it will succeed to cram the digital gap.
Moreover, it is paramount necessary to through some lights on inequalities that rooted in health care service.
As the country has been witnessing a sharp spike in the positives cases of COVID-19 every day and for which, beds in the hospitals are getting shortage particularly in government hospitals, in that condition, positive patients are bound to get admitted in private hospitals.
Ironically, there are many allegations that, private hospitals are billing steeply to COVID-19 patients without giving proper justifications.
Thus, we may consider it as a kind of health inequalities and need to be addressed at an early date to provide affordable health services to every individual by triggering reforms in both public and private health system so that patient all savings are not wiped out.
In addition, must focus is needed for universal health insurance across all ages to downsize the inequalities in the health care system.
It is worthwhile to mention here that, the United Nations, in their Sustainable Development Goals (SDGs), 2030 has put the "Reducing Inequality" as one of the stand-alone goals at number 10 among 17 SDGs.
UNs has cornered inequality as a serious threat to social and economic stability for a country.
Keeping that in mind, they have started to address the issue through regional and international cooperation.
Gauging the inequalities that have been uncovered due to the pandemic, everybody needs to introspect upon this and starts to act accordingly at their capacities.
Existence of inequality in the society have to be a debatable topic in the public forum and need to discoursed frequently so that it could get exposed more and subsequently working for a concrete solution by putting some good social protection and inclusion policies along with implementing reforms on progressive taxes on income and wealth for seeding equal development among all social classes.
Hence, time is certainly ripe to develop a thought process against inequality for balancing the social and economic development of the nation.
(The author is a freelance writer & Rural Development Professional-District Functional Expert-based in Bokakhat, Assam)