After a two month delay in starting the fight to control Covid-19, the Modi government is now focused on not only a mass vaccination programme in the country but pursue vaccine diplomacy — supply anti-Covid vaccines to neighbours.
The domestic vaccination programme started on Saturday with an initial target to inoculate 30 million workers at the frontline in the battle to contain Covid.
Prime Minister Narendra Modi kicked off the programme, at his emotional best.
But his diplomats were equally active in service Modi's 'Neighborhood First' drive, using India's massive vaccine production capacity and the drop in demand for the Chinese vaccine after poor efficacy results.
An Indian state-run company will buy vaccines from the Serum Institute of India Ltd and Bharat Biotech International Ltd for supplying to Nepal, Bangladesh, Sri Lanka, Afghanistan, Seychelles and Mauritius.
Bangladesh will be the first to get the vaccines followed by Nepal.
Both are key neighbours from the strategic perspective — and both have rejected Chinese offers for a large-scale supply of the Sinovac vaccines.
Myanmar will also get a starter supply of Indian vaccines despite signing up for a huge supply of Sinovac. Its leaders are daunted by local media like Mizzima running stories on the poor results of the Chinese vaccine.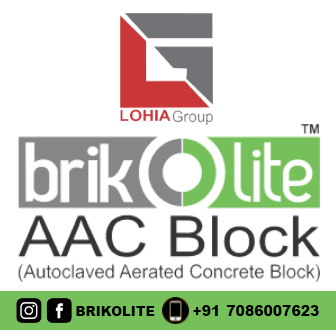 The rejection came after test results of the Sonivac vaccines from countries as far as Brazil and Indonesia provided dismal results, as a detailed report in the Hong Kong-based South China Morning Post indicated.
Bangladesh health minister Zahed Maleque has told a press briefing in Dhaka this week that his country is expecting the first batch of India's Serum Institute vaccine in the last week of January.
Nepalese and Myanmarese officials are in Delhi, ready with cash, to buy the India-made vaccine.
Once the neighborhood is reasonably serviced, the Modi government will then offer the vaccines to countries in Latin America, Africa and the former Soviet republics.
Prime Minister Narendra Modi is keen to tap India's leadership in vaccine manufacturing by helping countries battling the pandemic and raise the South Asian nation's profile to rival China, which is also supplying its home-grown inoculations around the world.
Brazil, with more than 8 million cases, has sought urgent supplies and so has South Africa.
"It is too early to give a specific response on the supplies to other countries as we are still assessing production schedules and delivery," India's foreign ministry spokesman Anurag Srivastava said at a weekly briefing on Thursday.
HLL Lifecare Ltd, a state-run healthcare manufacturing company, which is procuring the vaccine vials from Serum Institute and Bharat Biotech for the government's vaccination program starting from Jan. 16, may be roped in for overseas supplies.
The company supplied Hydroxychloroquine tablets to over 120 nations last year.
Brazil is sending an aircraft to India after Modi agreed to expedite vaccine shipments, according to the nation's Health Minister Eduardo Pazuello. The Serum will supply 2 million vaccines to the South American nation.
Serum's chief executive officer Adar Poonawalla in an interview this month said he expected overseas supplies to only start around March, adding that the government will enable overseas sales after first meeting India's initial requirements.
The Serum Institute is manufacturing a coronavirus vaccine developed by AstraZeneca while Bharat Biotech's is an indigenous one.
Poonawalla's pitch contradicts the Bangladesh health minister's expressed hope of receiving the SII-made vaccines by the end of January and has led to some confusion — and anti-Indian rants- in Dhaka.
But MEA officials say no matter what, Bangladesh will be the first foreign country to receive the India-made vaccines.
By overlooking focused warnings from Indian missions in China over the Pandemic in Jan-Feb 2020 and only waking up in mid-March to enforce a punishing lockdown thereafter, the Modi government did not exactly cover itself with glory in the initial battle against Covid-19.
In contrast to Vietnam, a part of the Chinese production value-chain, closing down all air, road, rail and marine link to China on Dec 16, the garrulous Indian leaders took three months to the real threat of Covid.
But where politicians failed, the foot soldiers have come to India's rescue again– in saving lives or national prestige. Be it in the snowy heights of Ladakh or the laboratories of Pune.