COVID-19 won't go away soon. As the facts and figures of sickness and deaths jolt our minds every day, it is becoming increasingly clear that the situation must be addressed with more circumspection than some think.
The big hurdle is the high percentage of reckless Indian citizens who do not understand the importance of following a few norms for their well-being.
Such citizens do not pay heed to social distancing. They avoid wearing masks and spit on the streets. Imposing financial penalties is an absolute must if we wish to check such erring individuals with an addiction to indiscipline.
ALSO READ With 26 new COVID-19 cases Mizoram crossed 1,500 mark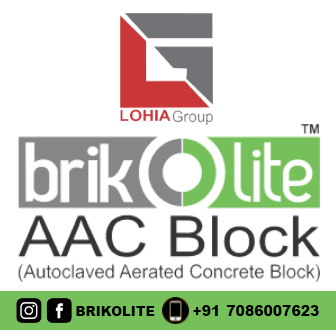 Many state governments have been imposing strict penalties, resulting in financial outcomes which indicate that a lot must be done to make sure that the average citizen follows a set of norms for his good.
People have indeed been penalised only when they have been caught, which means that the figure doesn't show the real picture. Still, it serves the purpose of warning those who haven't been following a few basic instructions all this while.
In Tamil Nadu, a recent government order stated that a fine of Rs 5,000 would be imposed on those defying the standard operating procedure (SOP) for salons, gyms, spas and other public places. Those caught without face masks in public places have to shell out Rs 200. Those defying quarantine norms will be fined Rs 500. Others violating social distancing norms or found spitting in public places will be fined Rs 500 as well.
Penalty collections indicate that violation isn't limited to states with a high percentage of uneducated citizens.  The Hindustan Times reported that between June 14 and August 27, Delhi Police had fined 'at least' 188,578  people for not wearing masks and collected as much as Rs 9.42 crore. If this could happen in Delhi, one cannot help but wonder just how many Indians must be roaming the streets without wearing the most essential health accessory of our times.
The number of cases in Assam is increasing at an alarming rate. Responding to a petition filed by Tanmay Jyoti Mahanta, the Gauhati High Court recently ordered the state government to take prompt action against those flouting safety norms by not wearing masks.
Mahanta's PIL stated that, despite the health department order on May 8, which said that people found not wearing masks would be fined Rs 500 for the first, second and third offence and twice that much for offences thereafter, citizens could be seen in public places without masks or ensuring social distancing.
"Surely, no resident or a citizen has the right to put his own life in jeopardy or put the lives of others at risk," the court specified in its order.
It advised the police to impose fines on those violating norms, after which many citizens must have realised that following a few suggestions would be a good thing to do.
Different states have been imposing different penalties with varying outcomes. Now, perhaps, is the time to implement a uniform set of penalty guidelines for punishing those found walking down the wrong path.
Every Indian state hasn't been uniformly affected. Still, no citizen is immune to the possibility of getting infected or spreading the disease if the person is a carrier already.
Following a few minor suggestions without fail is, therefore, a necessity.
Now is not the time to play the gambler regardless of whether one lives in Maharashtra or Assam, Delhi or Mizoram. Returning to the old normal can become the order of the day only after the pandemic fades away.