Films Division celebrated Satyajit Ray's birth anniversary with an online documentary festival called Masterstrokes, which is available at www.filmsdivision.org.
Moviegoers like me are familiar with Ray's feature films, but the shorter documentaries introduce us to his work outside of his popular legacy of feature films.
Satyajit Ray was a keen observer of culture, as seen in his documentaries on Rabindranath Tagore,  pioneer dancer T Balasaraswathi and the  Shantiniketan artist Benode Behari Mukherjee.
The festival also had a few memorable short films, Munshi Premchand "Sadgati" and a film fable "Two"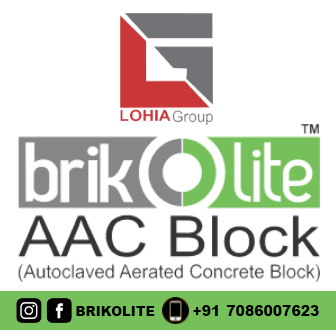 The Inner Eye is a documentary on the legendary artist Benode Behari Mukherjee.
This  1972 film presents  Mukherjee's indomitable spirit always innovating, relentlessly searching, imbuing his work with influences from  Santhal traditions to Japanese art.
The film introduces the moviegoers to Mukherjee's struggles, who was partially blind from birth but eventually lost his sight completely.
Even after losing his sight, Mukherjee continued his work in the more tactile art forms of murals and frescoes.
The film ends with Mukherjee saying, "Blindness is a new feeling, a new experience, a new state of being".
The  1976 film Bala on TBalasaraswati presents her pioneering work of converting conventional temple dance to a form suitable to the world stage, as she introduces the structured vocabulary of  Indian dance to the west.
In the film,  the veteran dancer is found to be wearing the same pair of anklets she wore more than fifty years ago for her debut performance, at the age of seven.
In the process of making the film, Satyajit Ray developed a deep appreciation and understanding of Bharat Natyam,  which evident from the final product.
Munshi  Premchand's Sadgati was a Hindi television film, which Satyajit Ray made in 1981.
With a stellar cast of Smita Patil, Om Puri, Mohan Agashe, the film takes tells the story of village life with its vicious caste system.
The film tells a heartbreaking story of a cobbler who visits the village brahmin to fix his daughter's marriage and perishes doing it.
Apart from the aforementioned films, Two is another film that has been the piece de resistance of the festival.
This silent film is a story of two children, one wealthy and the other poor- each dealing with boredom in his own way,  the rich one with his expensive toys and the poor one with his meagre playthings.
The two children come together in a healthy duel, ending abruptly without a word being said.
This short film raises a chock full of profound questions about class struggles,  the mental makeup of childhood,  the mechanics of boredom, the ills of consumerism, among others.
This film will stay with me forever.
In the "Creative Artist" documentary in the festival,  Ray introspects, "If someone were to ask me why I make films, I would not find it easy to answer, not because I can't find good or right reasons for making them, but because there are so many….the truest answer is, I make films for the love of it…."
(The author is a freelance writer based in Mumbai with an interest for arts, culture, film, and designs)