Alarmed with the growing incidents of wild animal deaths – especially elephants, by speeding trains, every new transit infrastructure will now require approval of the National Board of Wildlife (NBW).
Four elephants were mowed down by the Silchar-Guwahati Express trainon Saturdayevening near Hawaipur railway station in Central Assam's Hojai district. The elephants had strayed out of the Lanka Reserve Forest, and were run-over by the speeding train.
Officials of the state forest department registered strong protest with the headquarters of the Northeast Frontier Railway in Maligaonon Sundayabout the deaths. The forest officials raised serious questions about the speed of the "killer train" along the designated elephant corridor.
On December 21, 2016, the Assam Forest department had informed the Divisional Railway Manager (DRM) at Lumding about the existence of 19 elephant corridors along the railway tracks running along the south-western periphery of Lumding, Hojai and Lanka forest ranges.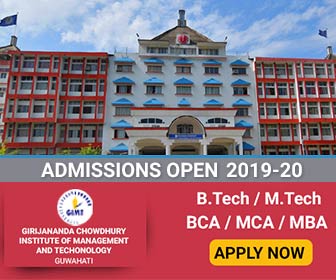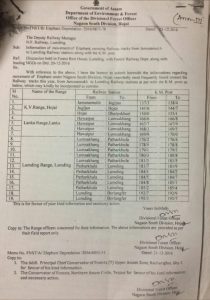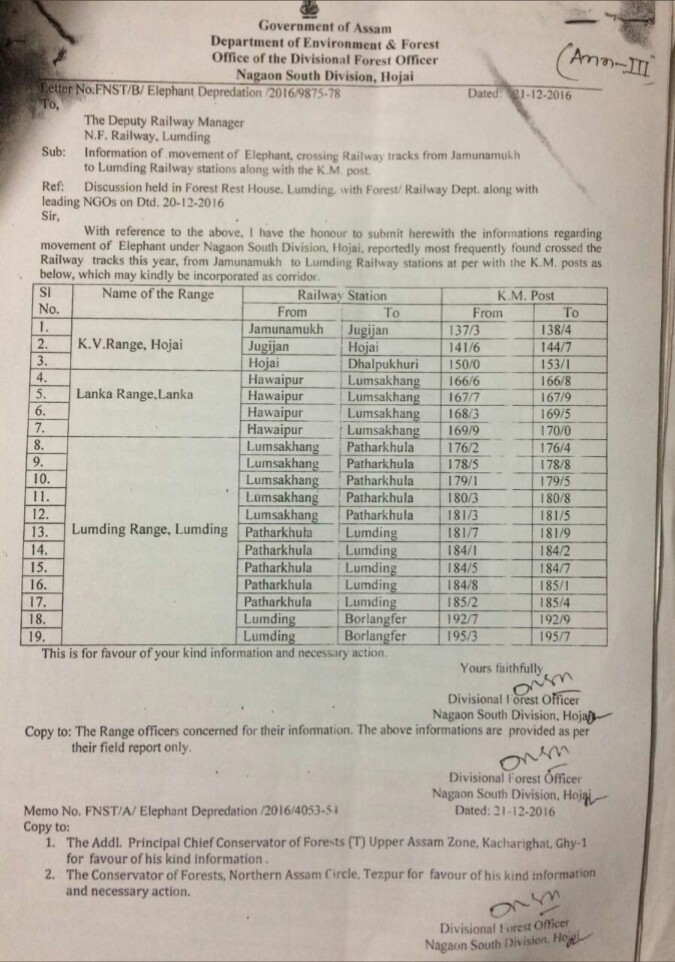 Five wild elephants, including a pregnant female, were killed after being hit by a speeding train near Balipara in central Assam's Sonitpur district onDecember 10last year. All the five elephants died on the spot.
A stillborn calf was later extracted from the pregnant female. Unfortunately, Assam reported 40 elephant deaths in 2017 because of electrocution, by trains and in conflict with human being.
Now, all proposals for highways, railway tracks and power lines passing through wild habitats will now have to come up with a "detailed plan" for safe passage of wild animals, and will also have to earmark a special budget for it.
A member of the National Board of Wildlife toldNortheast Nowthat the decision to include the special clearance for infrastructure projects was taken on January 25 at a standing committee headed by Harshvardhan, the union minister for forest and environment.
The meeting was also attended by Wildlife Institute of India (WII) director VB Mathur and National Tiger Conservation Authority officials Debabrata Swain and Nishant Verma.
The "animal corridor" component of all the upcoming infrastructure projects will now be part of the detailed project reports (DPRs). The implementing agencies would now need to mark all passages on a physical map of the protected area.
The National Board of Wildlife will grant clearances to the projects only if the members are convinced with the safety of the animals, especially the elephants.
During the last one decade, several conservation NGOs in the northeast have been campaigning for various precautionary measures along the highways and railway tracks in the northeast to check cases of hit-and run animal deaths. In most cases, it is impossible for wild animals to cross high-speed multiple lane roads.