Two pythons were rescued from different places of Tinsukia district of Assam and later released safely in the forest on Wednesday.
According to locals they have spotted a 14 feet female python at Bogapani tea estate sector no 38 and immediately informed the Forest Department officials. The officials from the Forest Department asked the local NGO, Evergreen Foundation to rescue the python.
Bijay Gogoi of Evergreen Foundation came forward and rescued the python from the tea estate.
It was later released at upper Dehing reserve forest east block at Digboi.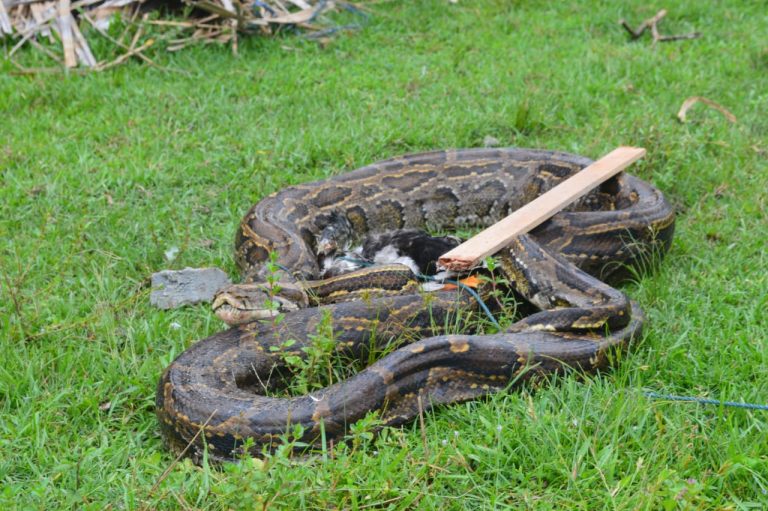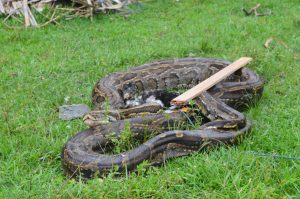 Another 12 feet male  python was rescued from the residence of one Prarey Balmiki at Golai no 1 in Margherita.
The python was rescued by Bijay Gogoi of Evergreen Foundation NGO and Roni Debnath.
Later, with the help of forest staff and local villagers, the python was released at Upper Dehing reserve forest west block under Digboi forest division.
"We have rescued two pythons from different locations under Digboi forest division. Both the python were almost 25 kg in weight. Recently, many pythons were spotted at Bogipani tea estate and the workers are facing problem for plucking leaves because of the fear from python," said Bijay Gogoi.