Art has been a heritage in Tripura since royal period, but unfortunately artists have never been given due honour, neither through employment nor through providing a platform for showcasing their talents, said Deputy Chief Minister Jishnu Dev Varma.
Speaking at an inaugural session of a three-day long painting exhibition held at Agartala's City Centre on Thursday evening, Jishnu Dev Varma said that his government would resolve the art crisis that developed in the last couple of years."
"I will personally speak to the Chief Minister for a permanent art gallery to showcase the creativity of artists. Above all, sources of income of the artists need to be ascertained," Dev Varma said in his speech.
Recalling earlier period, he said that many Manikya rulers like Birendra Kishore Manikya Deb Burman, Bir Bikram Manikya Deb Burman were fond of painting.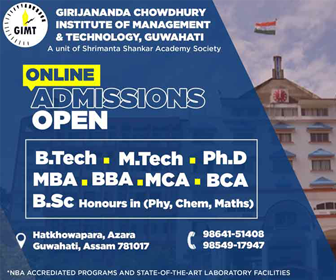 "The state has always patronized art since Manikya period. And in present digital period, art has become necessary. Our government would work to promote art," he said.