Indian High Commissioner in Dhaka Harsh Vardhan Shringla meet Tripura Chief Minister Biplab Kumar Deb and discussed on various bilateral issues including trade, connectivity and people-to-people contact at Agartala on Thursday.
Later interacting with media, the Indian envoy in Bangladesh said, "I have meet the Chief Minister and taken his advice. The priorities are how to increase trade, investment and people-to-people contact and infrastructure related to connectivity."
"Most of the works going on in Bangladesh side are related to our bilateral trade, economic relations and has direct relevance like the construction of inland container port at Ashuganj, conversion of two lanes from Ashuganj to Akhaura road to four lanes, Akhaura-Agartala rail line and the likes," he said
He also said that all three projects will hopefully be complete by next year, adding, "Other than these we are also conducting the feasibility study of the Feni-Belonia rail connectivity."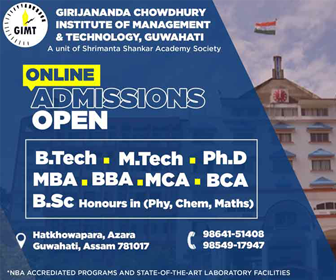 He also said that the work for the bridge to connect Ramghar and Sabroom has already started.
The Government of India has already increased its line of credit and financing for the highway there, he informed.
The infrastructural development in the Tripura side and as well as in Bangladesh side should be done through coordinated action, he felt.
"Be it the up gradation of the land customs centres, how we can maximum utilize the ICP and facilitate the issue here. We have discussed on all these issues," the Indian envoy in Bangladesh further said.
Shringla also discussed on further strengthening the waterways between both the nations as India Prime Minister Narendra Modi declared special scheme for the same.
He said, "Both sides have given importance to increase inland waterways and in our side under the Prime Minister scheme of 'Jaal Vikash Marg' dredging of rivers are going on. In Bangladesh side, also it should take place as our rivers flow into Bangladesh."
He also said, "Our Shipping Ministry have some agreements in the National Waterway and we shall conduct dredging at the ratio of 80:20. Tripura government has also raised this issue of dredging the rivers flowing from here and it is true that if we want to strengthen our waterways then the Tripura rivers like Gomati and Howrah also needs to be included."
Beside water ways discussion discussions were also held in expediting the land and rail link besides reviving the pre-partition connectivity, informed Tripura Chief Minsiter Deb.
He said, "We have discussed on water, rail and road connectivity beside border huts and people-to-people contact. We also discussed on the problems and in implementing various projects beside expedite rail, road and water connectivity through Bangladesh, as they are very important for Tripura. Moreover, Bangladesh always had complained about flowing untreated water from Tripura and to solve that we have already decided to come up with a treatment plant and it has already been brought in the notice of the Chief Secretary."
According to him there are several items which though are not allowed to be exported through Tripura to Bangladesh but are allowed from West Bengal and which is one of the prime reasons behind the very little export from the state and to increase this he said he has written to the Foreign Ministry.
The total import amount from Bangladesh to Tripura though is more than Rs 350 crores, the export is just Rs one crore annually.