Tripura capital Agartala witnessed the 'The TERRACE – Open Mic 2.0' last weekend with a footfall of around 500 people.
This was informed in a press statement issued on Monday.
The first edition of the event was held in last December.
Also read: First ever Open Mic event in Tripura draws huge crowd
Reportedly, this time a mentoring session was conducted before the event and around 50 participants had been selected to perform in the final day whereas the figure was around 45 without screening last time.
The two-day event, focusing on bringing out fresh talents from Tripura, has been conceptualized by TOTELL, a cultural organized start-up based in Tripura.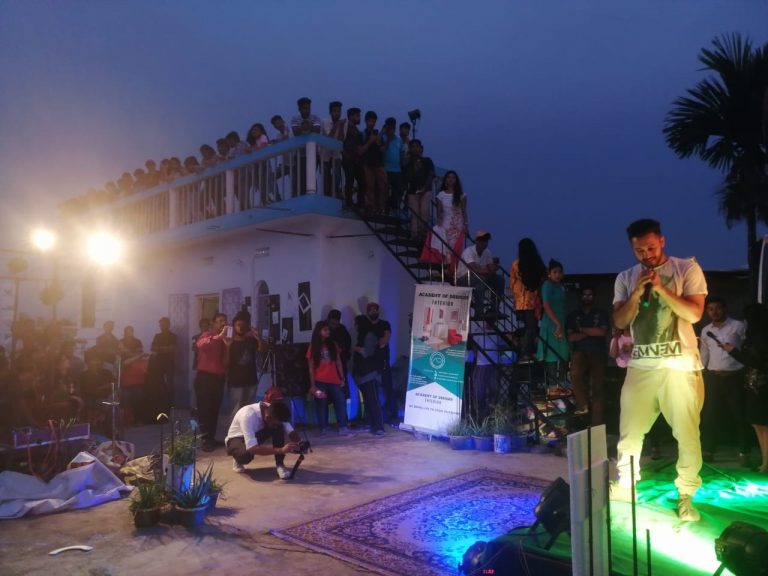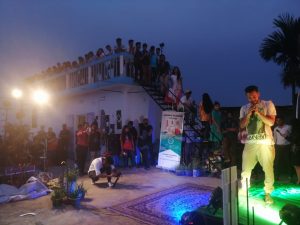 The event had four categories – Poetry, Music, Comedy and Story-telling which were to open to four languages that include Bengali, Kokborok, Hindi and English.
In this edition, the event got supported by a lot of young entrepreneurs like The Bamboowala, Pegasus, Oinnyorokom, Sound Beats and few more.
"This time we had collaborated with a lot of ventures to make this idea a realistic stage. In the coming years, we aspire to connect more people, nurture talents of North-East through this event and promote cultural exchange for the development of the society as a whole," said Joysankar Bhattacharjee, the co-founder of TOTELL.
This two-day event was hosted by two rising talents of the region, Nilashma and Swattik.
Apart from the performances by the participants, there were performances by Aben, Elle K and Meghbalika and importantly this edition witnessed the exclusive launching of Music Video of theProminent singer Arnav Chakraborty, titled Kadbina Bol. Also throughout this 2days, there were guests like Hrishie Raj, the actor & Film Maker and Aldrin Majumder, young entrepreneur.
"We are trying to nurture and manage talents in enhancing the brand value to promote companies, art and culture, creativity and also the hidden talents that are needed to do unique contribution to the world. The Terrace Open Mic is also about bringing out fresh talents and here to be mentioned, all the participants performed their own compositions," Bhattacharjee added.
The Team is anticipating a huge response in the coming editions as well.