Although the polling for the Tripura West parliamentary constituency will take place on April 11 in EVM connected with VVPAT but the casting of vote has already started here with service voters casting their votes in postal ballots.
All total 2535 service voters, most of whom are security personnel and those who will remain engaged with the polling process, cast their votes at various polling centres, specially arranged for service voters.
Also read: Border sealed for peaceful polling in West Tripura LS constituency: SP
Adequate security measures have been taken for a peaceful election in Tripura.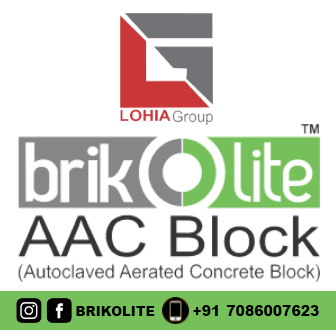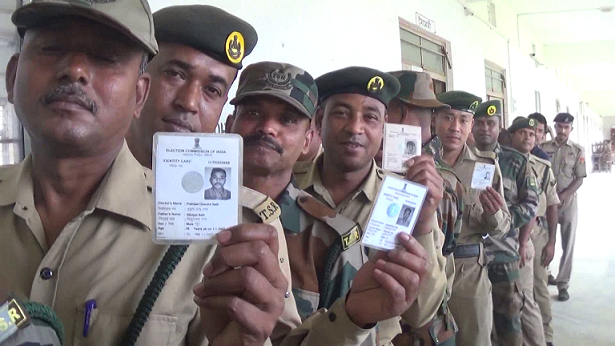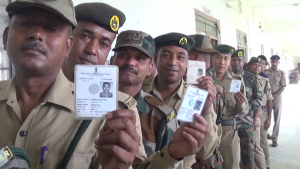 Special vigilance by CPMF has been arranged in the vulnerable areas from a day prior to the polling and in addition, checking of vehicles is also taking place.
Tripura West parliamentary constituency, which covers four out of eight districts of the state, all total 647840 electors are going to cast their votes in 787 polling stations of which 21 have been identified as vulnerable and 111 as critical polling stations.
It may be mentioned that election campaigning came to an end at 4 pm on Tuesday for the Tripura West Lok Sabha constituency that is going to polls in the first phase on April 11.