The All Tripura 10,323 Teachers Association, representing the prospectively sacked teachers, has appealed to the Manik Sarkar Government for continuation of their services after December 31, 2017 next.
On December 14 last, the Supreme Court's division bench comprising justices Adarsh Kumar Goel and Udai Umesh Lalit granted a relief to the 10,323 school teachers facing axe from January 1, 2018. After hearing petitions on various matters related to the dismissal case, the apex court extended the services of 10,323 teachers up to June 30 2018 on 'adhoc' basis.
The Tripura Government had earlier moved the apex court and urged it to extend the deadline by a year, though a bench comprising Justices Adarsh Kumar Goel and Uday Umesh Lalit extended it only for six months.
On March 29, the Supreme Court had upheld a Tripura High Court verdict to terminate these government teachers on the ground of certain indiscretions.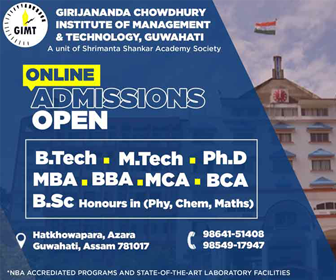 In an apparent move to circumvent the Supreme Court order, the Tripura Government in May announced the recruitment of 12,000 non-teaching staff in the Education Department, ostensibly to 'accommodate' these teachers.
Addressing the media in Agartala on Monday, the representatives of All Tripura 10,323 Teachers Association said that the SLP and interlocutory applications filed by post-graduate teacher (PGT) Pradip Banik and graduate teacher (GT) Arabinda Sharma as applicants by the terminated teachers was pressed by their appointed counsels, but the same was not considered by the Supreme Court.
The sacked teachers appealed to the State Government to safeguard their livelihood and demanded for implementation of validation act, special assembly session and age relaxation et al.
They hoped that the State Government will take adequate steps along with legal steps to save their jobs and continuation of their services after June 30, 2018.
The 10,323 government teachers, divided into three groups, had demanded continuation of their services beyond December 31. A section of the teachers had launched intermittent agitations, including road and railway blockades, from December 7 to press for their demand.