Many still recall Henry Kissinger calling Bangladesh a 'basket case' with no future. Before the undisputed international villain of the 1970s (surprisingly a Nobel Prize winner) is dead, Bangladesh may end up achieving the status of a middle income nation.
It has already earned the status of a lower middle income nation , no mean achievement for a country that faces massive  environmental challenges and has been described by the United Nations as one of the world's "least developed countries" (LDCs). Having posted a 6 percent plus annual GDP growth over much of the the past decade, Bangladesh change in fortunes is palpable.
Nobody knows it better than us in Tripura, a border state. Gone are the days when you visited a border market only to be told everything goes over to Bangladesh, specially foodstuff. Now you have distinct Bangladesh fruits and vegetables, rice and fish coming over to our markets in Tripura. Obviously they have surplus for export, at least in the neighbourhood.
This has been achieved despite the recurrent cyclones, perennial floods, widespread riverbank erosion and a potential sea level rise predicted to put about 27 million people at risk over the next two decades .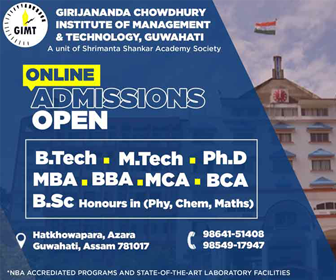 The answer to how this has been made possible is simple: leadership. So those who continue to frown on Bangladesh as a 'poor country' (like West Bengal minister Sadhan Pande derisively said while addressing the Bangladesh Independence Day Programme in Calcutta) need to wake up.
Just sample three facts:
* Bangladesh's annual GDP growth has been sustained at 6% per annum since 2010.
* Poverty has dropped to half of what it was 15 years ago — and dropped in a sustained fashion over the past five to six years.  Extreme poverty in Bangladesh saw a constant fall from 17.4 percent in FY11 to 12.9 percent in FY16, to 12.1 percent in FY 17 and is likely to drop further to 11.4 percent next year, according to the World Bank.
*  Bangladesh is now ahead of India in life expectancy at birth– 69.2 years compared to 65.8 years – while it's GNI per capita (PPP adjusted) is 45 percent lower than that of India (UNDP (2013).
Mr Pande needs to realise that unlike his populist leader Mamata Banerjee who is champion in promotion of dole economy, Bangladesh has a leader who goes for long term growth and solutions. And unlike Banerjee who is clearly soft on Pakistan — she meets Pakistan envoy Basit several times but not Bangladesh diplomats who seek appointments with her only to be refused — Sheikh Hasina is tough on Pakistan. She told her nation on 26th March Independence Day celebrations that there was no place for the friends of Pakistan in Bangladesh.
Sheikh Hasina, the daughter of the assassinated Father of the Nation 'Bangabandhu' Sheikh Mujibur Rahman, a 70-year old lady, mother of two, has survived the trauma of losing almost her entire family in the bloody August 1975 coup.
She brought back her father's party Awami League to power first in 1996 and then more decisively in Dec 2008. Her two full terms in power has been marked by ceaseless efforts by Pakistan and its fundamentalist allies to create lawlessness and chaos.  She has crushed all such efforts and survived several assassination attempts that can be traced back to Pakistan.
The Singapore-based think-tank 'Statistics International' recently rated Hasina as the second best Prime Minister in the world — far ahead of our own Narendra Modi. Some have said Hasina deserves the Nobel Prize for leadership if there was such a category — she can't be given one for Peace or Economics because the 1997 peace accord she signed in the embattled Chittagong Hill Tracts has not really worked and she has not made singular contribution to economics as a subject. But her successful policy of inclusive growth, as opposed to the self-defeating top-focused neo-liberal model adopted by India, has been touted as a role model for economic development in the Third World. Such considerable achievements have been made despite Hasina presiding over a political party that is increasingly losing its idealism and ending up as a collection of highly corrupt individuals, including some close to her and an administration again corrupt and rarely innovative.
Hasina's real strength lies in the fact she is not complacent. Unlike Modi who advertises his hard work but cannot explain suicide goals like demonetization, Hasina works very long hours amid the constant threat of assassination.
Under her guidance, Bangladesh has now drawn up the first National Country Investment Plan for Environment, Forestry and Climate Change (CIP-EFCC) that provides a detailed road map for sustainable development that encompasses reduction in poverty, improving environmental and human health benefits and increasing resilience to climate change, among others.
Prime Minister Sheikh Hasina has endorsed the plan ratified at the highest levels of the National Environmental Council, pointing the way for other developing countries to emulate and follow in the footsteps on Bangladesh.
Described as a "strategic tool," the plan is anchored to, and aligned with, the vision of transforming Bangladesh from a LDC to a middle income country by 2021, nine years ahead of the UN's targeted date of 2030 to achieve its Sustainable Development Goals (SDGs).
The plan, which will enable Bangladesh to monitor and assess the state of the environment, as well as investments in the context of climate change, also provides an avenue for multi sector policy dialogue and coordination for investment in CIP-EFCC – where state agencies, private sector, and civil society are able to advance areas of common interest, including in the forestry and timber sector. Bangladesh continues to face awkward challenges.
Every year, only due to riverbank erosion, tens of thousands of people lose their land and livelihoods, spurring a lot of internal migration, mostly towards cities. Landslides, cyclones and floods make headlines every year during the monsoon season.
The reasons are complex. Flooding is not a new phenomenon in Bangladesh. Because the country is a flat delta, the monsoon season has always brought some level of flooding. However, climate change (more severe storms and cyclones) and trans-boundary water issues have exacerbated the problem.
The pressure on the land is huge. To get a sense of the level of population pressure in Bangladesh one can imagine that, if the whole population of the earth (about 7.6 billion) would be put all in the USA, the population density would be less than what is now in Bangladesh.
Hasina has insisted on addressing the threat of climate change, tackling poverty and food security and environmental degradation with a holistic approach. She once told me these cannot be the exclusive mandate of individual ministries and agencies. So the essence in her approach is team work and leading from the front.
Hasina did admit that in Bangladesh (as in many other countries), there is still a strong sectoral divide in terms of both structure, planning and budgeting which deters coordination and learning. Cross sectoral investment frameworks are essential to implement the SDGs, she has said.
There is much India and specially its states bordering Bangladesh can learn from Hasina's leadership and the way she runs the country. She — and not Benzir Bhutto — is the real daughter of the East.
Subir Bhaumik is a veteran journalist based in Kolkata and author of several books on Northeast. He can be reached at [email protected]