Three hog deer were killed by poachers in Kuklung Range of Manas National Park (MNP) in western Assam on Thursday. Confirming this the Field Director of Manas National Park and Tiger Project, H Sharma informed that Kuklung Range was the first addition to Manas National Park which is legally still under Chirang Forest Division.
Hog deer is an endangered species in the IUCN Red List and is protected under Schedule I of the Indian Wild Life (Protection) Act, 1972.
The Range Officer of Kuklung Range, Abinash Basumatary informed that the hog deer were killed yesterday. However, alert forest staff managed to seized the meat of the poached deer inside the jungle while the poachers managed to give a slip.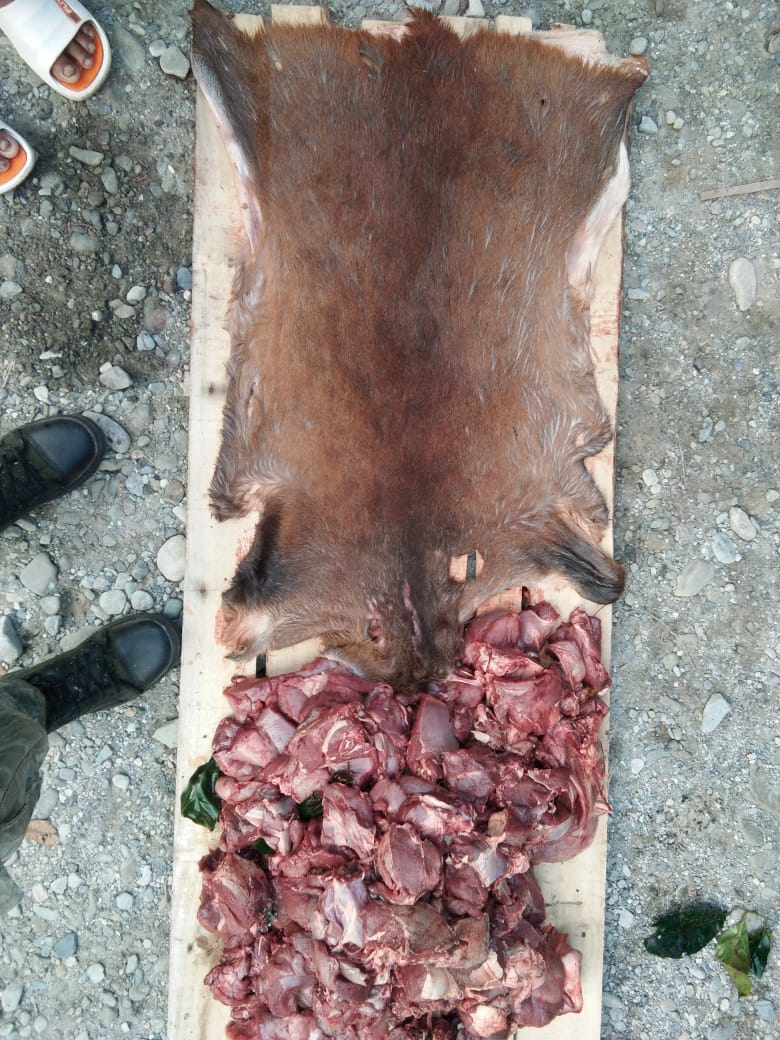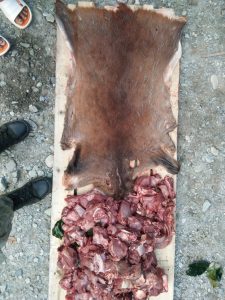 "Our patrol party got the whiff of killing of the animals and gave a chase to the poachers who left behind the meat and two bi-cycles while fleeing under cover of the thick forest. The poachers cut the deer into pieces inside the jungle after killing the same, but could not take it out. It was not yet known whether the deer were shot dead or killed by any other means" the Range Officer informed over phone.
The Field Director of the MNP informed that Kuklung  Range is part of the 350 square kilometer added to the National Park last year. He said there was shortage of adequate field staff to protect the  new range.
"We have written to the government to form a new division comprising Kuklung Range to facilitate better monitoring and protection. It will take some time," he informed.