Two women entrepreneurs, Smita Rai and Chimi Ongmu Bhutia from Sikkim have been conferred the Vasundhara NE Woman Entrepreneur of the year award.
These two budding entrepreneurs are being recognized for their chosen crafts.
Smita and Chimi are among the women entrepreneurs from the eight Northeastern states to be selected for Vasundhara Awards constituted by the Assam-based Sreemanta Sankar Mission (SSM).
Smita, who is based in Namchi in South Sikkim, is engaged in making perfumed candles with the help of a group of women.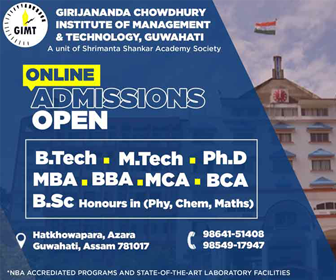 Chimi, on the other hand, works with local artisans to make handicraft items for home décor. The National Institute of Fashion Technology (NIFT) Calcutta alumni, the Gangtok-based Chimi is a product designer.
According to Sreemanta Sankar Mission, the Vasundhara Awards was started with a view to create a regional platform for women entrepreneurs.
The awards ceremony will be part of a two-day conclave on April 25 and 26 organized by Sreemanta Sankar Mission of Guwahati.
The conclave will have exhibitions and display of products from enterprises owned by women in North-east India, B2B meets and seminar and workshops on prospects and challenges before women entrepreneurs working in sectors such as handlooms and textiles, food processing, agriculture, tourism, beauty and wellness and manufacturing amongst others.