Sikkim Chief Minister Pawan Chamling has announced that the State Government would make slight modification in the existing laws to punish drug peddlers and drug abusers in the State.
Chief Minister Chamling expressed that the laws to punish drug peddlers would be made more severe and stringent while substance abuses would no longer be treated as an offence but rather an illness which needs treatment or therapy.
The CM was speaking as the Chief Guest during the concluding day of the State-level celebration of Tendong Lho Rum Faat at Saramsa Garden on Wednesday.
Speaking further in the programme, Chamling urged the people to be concerned about the menace of substance abuses and to encourage youths involved in substance abuse to come forward to seek treatment. "I am also trying to contact Bollywood actor Sanjay Dutt to come to Sikkim and inspire the Sikkimese youth to overcome addiction," he said.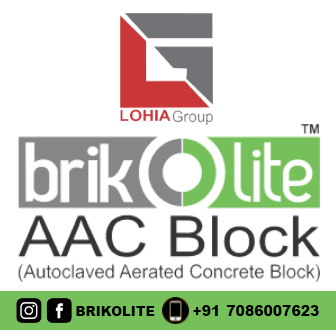 The CM expressed his happiness to be part of the celebration of the important festival of the Lepcha community. "Lepcha people are the oldest tribe in Sikkim and their history is actually the history of Sikkim. Lepchas are the main source of the early history of Sikkim," he stated.
He also mentioned about the various initiatives and programmes taken up by the SDF Government for the protection, development and welfare of the Lepcha community in Sikkim. He said the Government has been committed to its ideology to fulfil the needs and aspirations of all sections of the people.
The CM highlighted some key initiatives of the State Government for the development of the Lepcha community such as declaration of Lepchas as primitive tribe, institution of Primitive Tribe Board, introduction of Lepcha language in the university level and various other infrastructural developments focused on the Lepcha community.
The CM lashed out at the irresponsible statements made by certain sections targeting the HPV vaccine initiative of the Government.
He stated that over 150 countries have already administered the HPV vaccine on adolescent girls for prevention of cervical cancer, and Sikkim is the first State in the country to launch it. He said the Government is following the Australian model which is reportedly the best. He added that the Government is committed in its resolution to serve the people better and ensure for them a healthy and happy life.
A book titled 'Introduction of Linguistics and Phonetics of Lepcha Language Vol. No. 2' by Ren Saldong Lepcha was released on the occasion by the CM.
Moreover, Ren Tar Tshering Lepcha was awarded the prestigious Tendong Award in recognition of his lifelong dedication and commitment towards the development of the Lepcha community.
The General GB Mainwaring Lepcha Literary Award was presented to Ren Saldong Lepcha honouring his outstanding achievement in the field of Lepcha language and literature and Mayal Marnue Award was presented to Ren Norzang Lepcha for his visionary and committed role in Sikkim Lepcha Youth Association.
Ren Norden Lepcha was felicitated on the occasion for his valuable contribution to Lepcha music.