Sikkim Chief Minister Pawan Chamling received the prestigious Future Policy Gold Award at the United Nations FAO Headquarter in Rome of Italy on Monday evening.
Congratulating the Chief Minister for making Sikkim as the first organic state of the world, Deputy Director-General of the United Nations, Maria Helena Semedo complimented Chamling for his leadership, political will and commitment.
Also read: Sikkim CM Chamling calls on Indian Ambassador to Italy Sandhu in Rome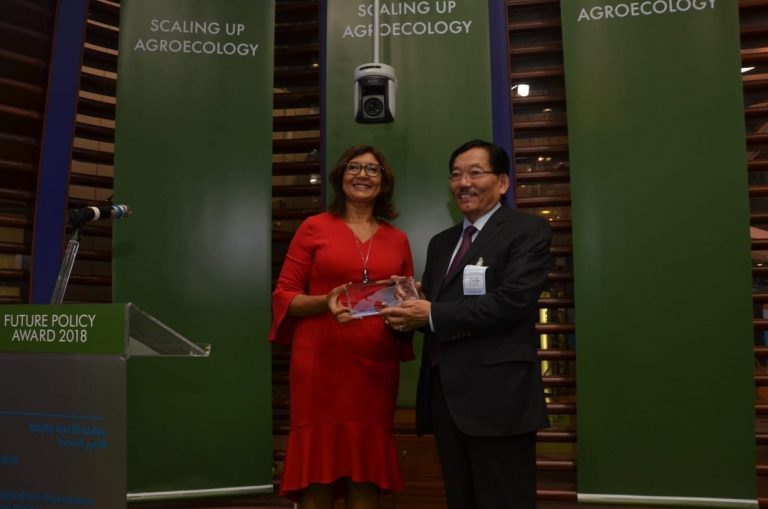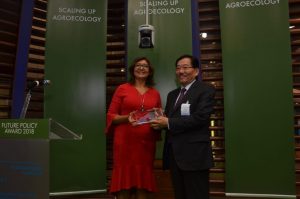 Addressing the gathering, she congratulated the Chief Minister for the unique achievement.
She said "I am very proud to announce this year's Future Policy Award goes to Sikkim State Policy on Organic Farming and Sikkim Organic Mission."
She added that under the Chief Minister Pawan Chamling, Sikkim has become the world's first organic state and this transition has benefitted over 66,000 family farmers reaching beyond just organic production to include economic aspects such as consumption and market expansion, rural development and sustainable tourism.
Also read: Boost to organic farming: Sikkim shortlisted for FAO's Future Policy Award
While delivering his acceptance speech, the Chief Minister thanked the United Nations, the World Future Council and IFOAM Organics International for selecting Sikkim for the Future Policy Gold Award, 2018 and dedicated this award to the 'great people of Sikkim' and his country, India.
He assured the world community and different organizations that 100 per cent organic world is not just a pipe dream but could be actually achieved through collective efforts by one and all.
While sharing his message, the Chief Minister said that Sikkim made it possible through strong political will, dedication and hard work.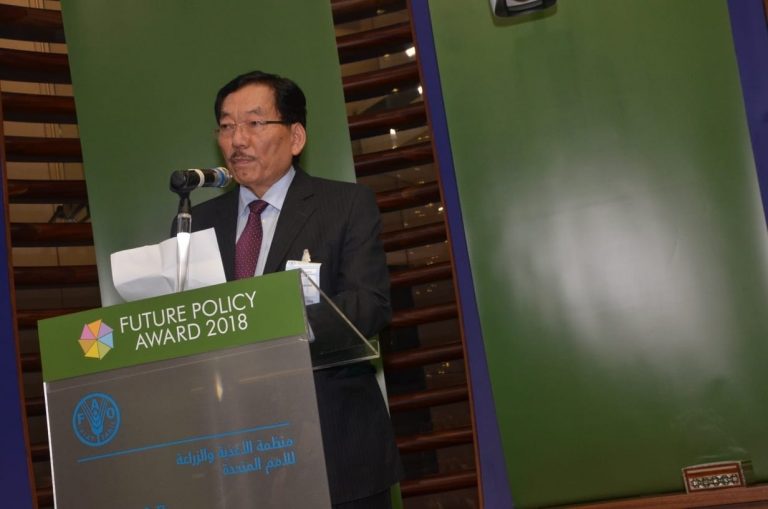 "It was also possible because the organic mission was completely led by the Government through passing of a resolution in the Legislative Assembly and took up the mission in 2003. To change the world into a fully organic world, the governments across the globe should lead the organic revolution. And if we work together, an organic world is definitely possible," he expressed.
He also appealed to the world community that 'we do not carry out any kind of development work and business at the cost of the environment'.
The Chief Minister extended his congratulations to his co-winners at the awards evening from Brazil, Denmark, Quito, TEEBAgriFood, Los Angeles, Senegal and Philippines for their service to humanity.
Thanking the world institutions once again for recognizing the work in Sikkim, the Chief Minster called upon all people to come and work to build an organic world together.