A post conference document on 'Sikkim Summit for Tribal Status 2018' was released by State Chief Minister Pawan Chamling at Manan Kendra in Gangtok on Saturday.
The policy document has been prepared by an expert committee comprising intellectuals and government officials and documents the proceedings of the two-day Tribal Summit held in Gangtok earlier this year along with guest articles.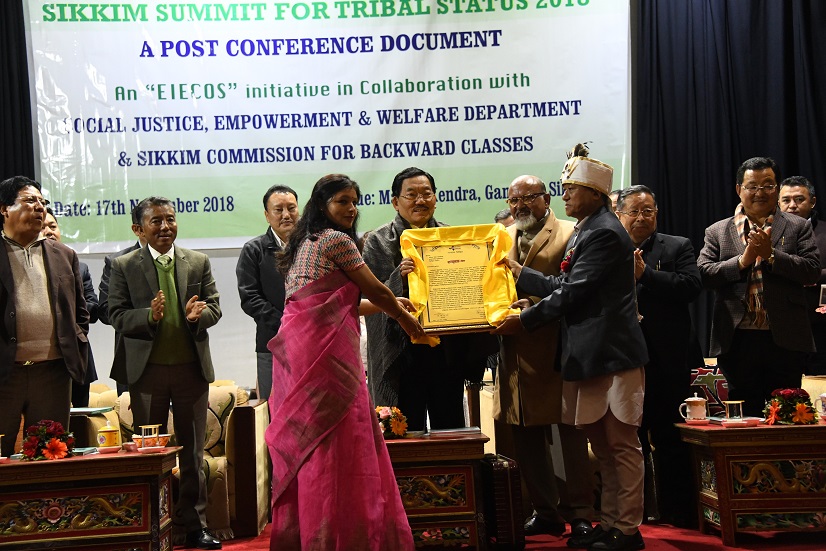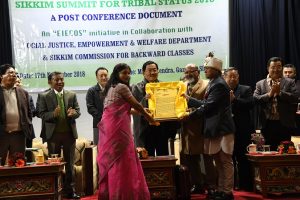 The document is a joint initiative of the Eleven Indigenous Ethnic Communities of Sikkim (EIECOS), an organization of representatives of the eleven communities demanding tribal status, Social Justice Empowerment and Welfare Department and Sikkim Commission for Backward Classes.
While expressing his pleasure at the completion of the book, the Chief Minister said that the book was a vital policy document of the government and will substantiate the long pending demand of tribal status for the eleven left out ethnic communities of Sikkim.
The Chief Minister has dedicated the book to the people of Sikkim and said that now it was a public document and can be used by intellectuals, students and general public to validate their understanding of the subject.
He added that the document was a huge step towards the demand for tribal status for the left out eleven communities.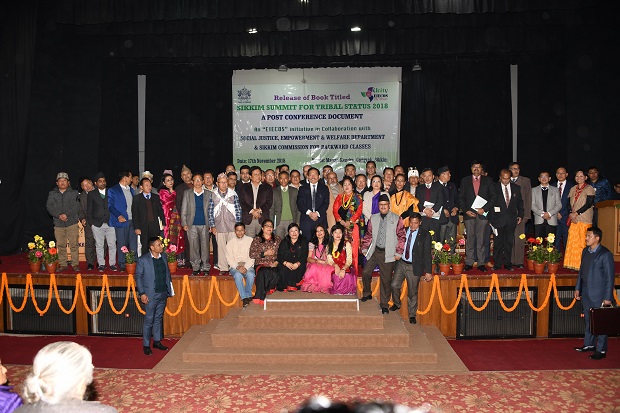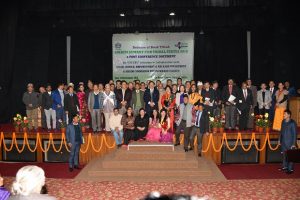 The Chief Minister mentioned that the demand for tribal status to all the communities of Sikkim started as early as 1995 when he placed the demand before the then Prime Minister P V Narasimha Rao.
He said that the Prime Minister had written an eleven-page reply to the Chief Minister. He expressed that this could possibly be the longest letter written by any Indian Prime Minister to the Chief Minister of a State.
He also shared dates in which he met and placed the demand before subsequent Prime Ministers, Home Ministers, and Union Minister for Tribal Affairs on several occasions, and also the President of India.