Security forces destroyed illegal poppy plantation in Manipur. The illegal poppy plantation was found in the catchment areas of the Lava river in Manipur's Churachandpur district on Saturday, the police informed.
A combined team of security forces comprising of Manipur Police, Assam Rifles and Narcotic officials destroyed the illegal poppy plant plantation in about 30 acres of land near Teisen village, Additional Superintendent of Police (Operations) of Churachandpur Binod Ranja said.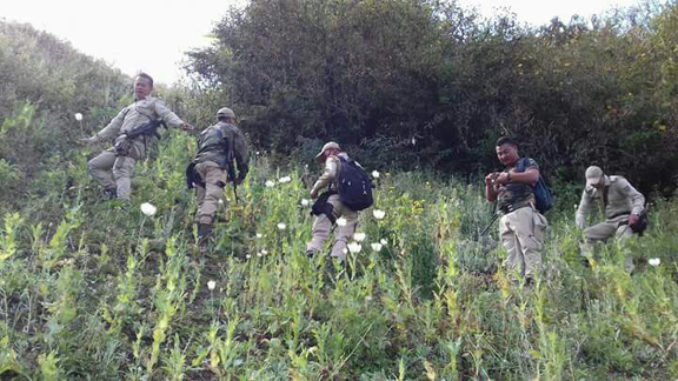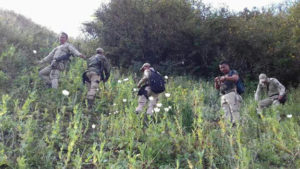 The action was taken up since Friday by the police against poppy plantation and continued till date.
Meanwhile per reports from the Kakching district police, two individuals one with 30 grams of contraband heroin number 4 and another with 110 numbers of world is yours (WY) tablets were arrested from Sora village in Kakching district on Friday. The two individuals were identified as Wasim Khan(21) of Sora Karam Consumer awang Leikai and Md Asgar Khan (34) of Sora maning Leikai, sources said, the market value of the seized drugs are estimated to be around Rs 3.71 lakhs.