Outbreak of Scrub Typhus claims one at Phullen village in Mizoram. The outbreak of the disease has set alarm bells ringing in other Northeastern villages of Mizoram. So far more than 54 persons have been diagnosed with this mite-borne disease also known as bush typhus on.  Doctors on Friday informed Northeast Now that the situation was under control.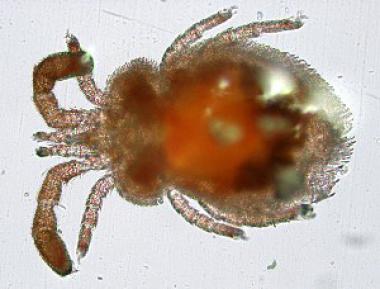 A team led by Dr Pachuau Lalmalsawma, nodal officer of Integrated Disease Surveillance Programme has visited the epicenter of this epidemic on January 4 and another medical team has been dispatched by the state government.
People from Phullen and adjoining villages have made a long queue at Phullen primary health centre, the only healthcare manned by a doctor in the area.
"We have examined more than 50 persons so far, fortunately we do not have any critical case as of now," Dr Zoliankimi Ngente, medical officer of Phullen said.
Also read : New Year celebration at Cheural village turns nightmare
Villagers on condition of anonymity alleged that lack of test kit had hampered the medical investigation and the medical team there is left with no choice but to treat the patients as suspected case of scrub typhus patients.
"There were reports of outbreak of scrub typhus in early December last year, so far 47 patients have been diagnosed positive," Malsawmtluanga, Block Development Officer of Phullen said. Seven more patients tested positive on Friday.
However number of infected persons could well be above the official record. Officially a person can be declared infected only after being tested.
"The lack of scrub typhus test kit has made it impossible to determine the exact figure of scrub typhus cases. Suspicious cases are being given scrub typhus treatment," sources said. Test kits arrived on Friday and the government has distributed free medicines among the patients.
Phullen village is located 125 km towards east from Mizoram's capital city of Aizawl. Phullen is bounded by Ngopa village east boundary with Manipur in north. Adjoining villages including Luangpawn and Darlawn are put on high alert despite no suspicious case of the disease reported as of now.