Bollywood actor Sridevi, is keen to visit the hilly state of Sikkim in Northeast.
Producer Boney Kapoor who is also her husband recently visited the state was warmly welcomed and greeted in Sikkim by Governor Shrinivas Patil.
Sridevi tweeted multiple photographs of her husband's Sikkim visit.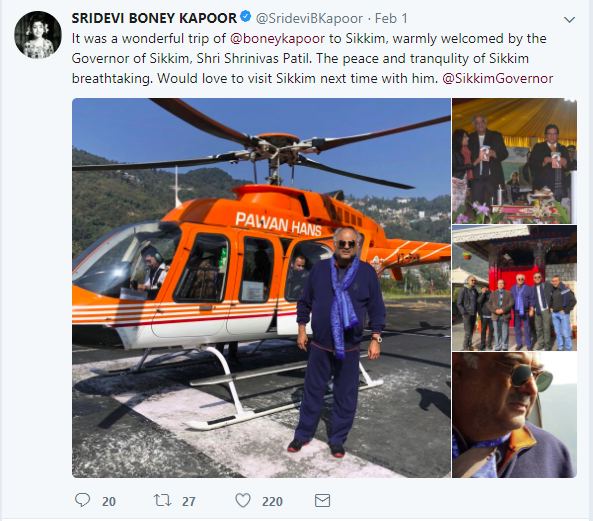 She tweeted, "It was a wonderful trip of Boney Kapoor to Sikkim, warmly welcomed by the Governor of Sikkim. The peace and tranquility of Sikkim (is) breathtaking."
The actress, 54, said that she would love to visit the state herself.
"Would love to visit Sikkim next time with him".