After Conrad K Sangma, chief of National People's Party (NPP) took oath as the 12th Chief Minister of Meghalaya leading a five-party coalition government, its time now for the Cabinet to be formed.
Portfolios of the new ministers are expected to be allotted in a day or two, according to sources close to the National People's Party (NPP).
Speculations are rife that NPP legislator from Dadenggre, and brother of the Chief Minister James P Sangma will be handed over the pulpy portfolio of Home Department.
Chief Minister Sangma may keep Finance and Tourism Departments with himself.
While UDP president and senior MLA Donkupar Roy will be the new Speaker, party insiders in NPP hinted that the party legislator from Resubelpara, Timothy D Shira, is slated to take over as the Deputy Speaker of the House.
However, it is learnt that Conrad will have a one-on-one meeting with the elected legislators before finalizing the portfolios.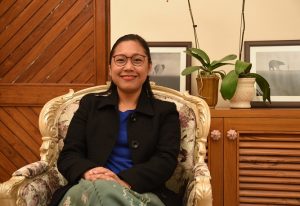 No woman representation in Cabinet of matrilineal society State: Notably, the newly formed Meghalaya Democratic Alliance Cabinet will have no woman representation.
This time around, only Agatha Sangma from NPP is on the right side of the table, while the other two elected women legislators – Ampareen Lyngdoh and Dikkanchi Shira belong to Congress.
In the previous Congress led government, there were three women ministers – Ampareen Lyngdoh, Deborah Marak and Roshan Warjri.
Agatha, sister of incumbent Chief Minister Conrad, a parliamentarian in the 15th Lok Sabha and was the Minister of State for Rural Development in Dr Manmohan Singh regime at the Centre.