The fourth edition of Northeast Fiesta – an annual cultural event organized by Northeast Students Organization (NESO) of Jalandhar (Punjab) was successfully concluded on April 21 last.
Report from Jalandhar (Punjab) says that the two-day festive event focused on cultural diversity among Indian communities. Transformation of life of the people through better understanding was another motto of the organizers in the programme.
The main objective of the programme was to foster integrity among different ethnic communities through a well-defined cultural exchange and build a bridge between NE region and West-Indian states. The annual event is the biggest carnival of Northeast India in Punjuab, which provides a right platform to showcase cultural diversity of the ethnic groups. Exhibition of handloom & handicrafts products, tribal attires, photography, and exhibition of tourism map of the northeastern region was made during the two-day festive occasion.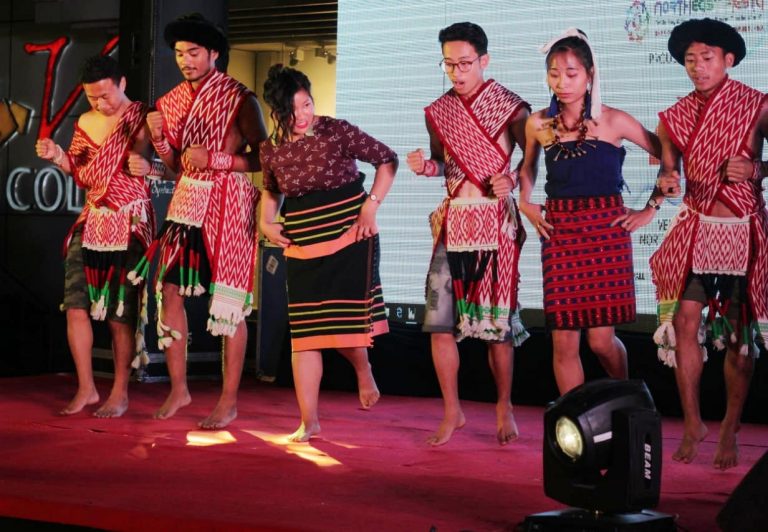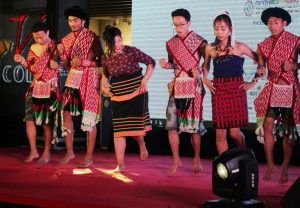 Students and cultural troupes from all eight northeastern states presented their folk music and dances showcasing their living traditions during the occasion.
There was a discussion on 'Promotion of trade and commerce in Northeast', wherein eminent economists discussed on commercial prospects and tourism potentialities of the north-eastern region in terms of its natural rich natural resources.
Attending on inaugural occasion, sub-divisional magistrate of Phagwara in Punjab Dr Jalinder Singh urged the organizers to continue their noble effort for promotion of unity and integrity among the different communities through cultural exchange. Dr Singh opined that such programme would make aware the West-Indian communities about cultural practices of the people of northeast and develop unity and understanding among them.
Among other dignitaries, renowned fashion designer of Manipur, Linthi conducted display of wearing fashions with traditional attires of the tribes of northeast, while Meghalayan singer Ophilia Kharluki enthralled the audience with her melodious presentation.
The overall programme was conducted by NSO's publicity secretary Komal Chutiya hailed from Assam.