In a significant development that may have a telling effect on the terror scenario of the Northeast, self-styled general Nikki Sumi has been 'appointed' as the commander-in-chief of the National Socialist Council of Nagaland-Khaplang (NSCN-K) led by Aung, nephew of Late S S Khaplang.
Nikki Sumi alias Nikki Sema is the son of one Nvioshe Sumi, hailing from Surrumi village under Zunheboto of Nagaland.
Also read: A tug of war within NSCN-K
He is among the most wanted terrorists by the National Investigation Agency (NIA).
Sumi is wanted by NIA in two cases, RC-04/2015/NIA/DLI and RC=03/2015/NIA/GUW.
The NIA has also announced a cash reward of Rs 10 lakhs to any one providing information about the whereabouts of Nikki Simi.
Also read: Ousted NSCN-K chairman Khango in touch with various rebel factions
The NIA has earlier issued a red corner notice for Nikki Sumi in 2015.
Niki Sumi, who was then the chief of military operations of the NSCN-K, was named by New Delhi as the key figure in the June 4 attack of 2015 in Manipur which killed 18 soldiers, along with the NSCN-K's Starson Lamkang and 'Major General' Neymlang.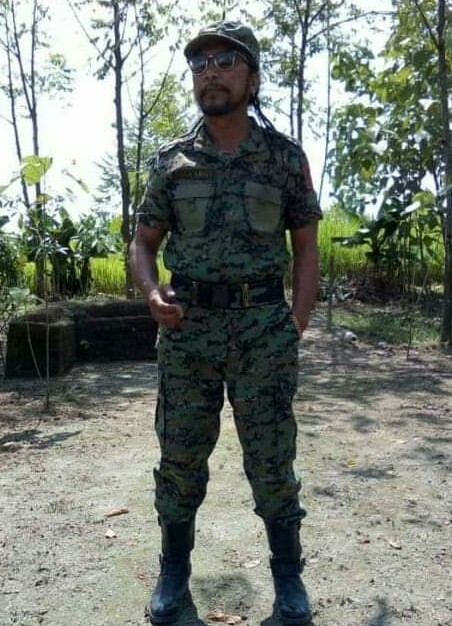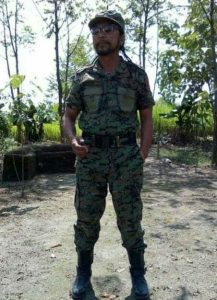 He is also wanted in a terror funding case after officials of the National Investigation Agency seized Rs 27.90 lakh from the Dimapur situated house of Shelly Sumi, Nikki's wife in October last year.
Twelve mobile phones, three laptops, a hard disk and 33 documents were also seized on that occasion.
Also read: Khango ousted as NSCN (K) group chairman
It is believed that Nikki Sumi has his camp at Ponue in Myanmar.
Earlier, there were reports that a vicious power struggle has troubled the NSCN-K for some time now, leaving Nagas confronted and bewildered with the polarizing realities of ethnic power politics, self preservation and exclusiveness. The violent split in the NSCN in 1988 drove a wedge between the Eastern Nagas living in Myanmar and Nagas , that turned physical distance into a psychological divide reinforced by suspicion.