Divisional Railway Manager of Tinsukia Railway Division Prasant Mishra on Wednesday said mechanized laundry was set up in Dibrugarh. This was set with the purpose of improving the quality of linen supplied to the passengers.
Speaking to the media, Prasant Mishra said, "Recently, a mechanized laundry of  2.5 tonnes capacity has been commissioned in Dibrugarh with state of the art equipment and technology to wash and clean linens (bedrolls) provided to our passengers of Tinsukia division."
He said the objective of this is to bring down passenger complaints regarding linens supplied in coaches.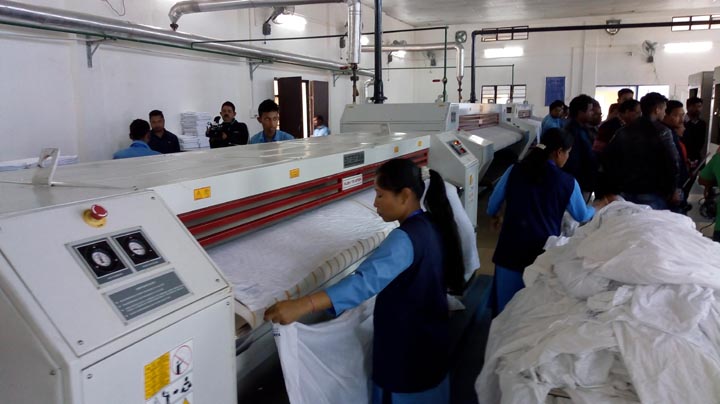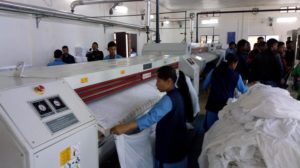 "Around 8000 bed sheets, 4000 pillow covers and 100 numbers of blankets are cleaned every day to cater all the primary maintenance trains of Tinsukia division. Altogether 40 employees are engaged in each shift. A number of sophisticated machines including industrial washer extractor, hydro extractor, tumbler driers ensure high quality cleaning method in the laundry to provide passenger satisfaction with the linen supplied," the Divisional Railway Manager said.
The mechanized laundry commissioned in Dibrugarh is the third for NF Railway other than at New Jalpaiguri and Guwahati.
"The overall building cost (including civil and Electrical) is Rs 58 lakh and cost of the plant and machinery is Rs 2.85 Crore. Per month the operational cost will be Rs 8 lakh. It is expected that NF Railway will improve drastically so far as linen management is concerned with the functioning of mechanized laundry in Dibrugarh to ensure passenger satisfaction," Mishra added.