Prime Minister Narendra Modi is arriving later today at the Garo Hills of Meghalaya.
In this maiden visit to the region, Modi will address what is dubbed as one of the largest public gatherings in the party's history at 2 pm.
He will land at Shyamnagar playground in Phulbari as part of the last leg of campaigning for the ensuing elections in the State.
The entire area has been decked up with saffron and lotus, the symbol of Bharatiya Janata Party (BJP) for the Prime Minister's visit.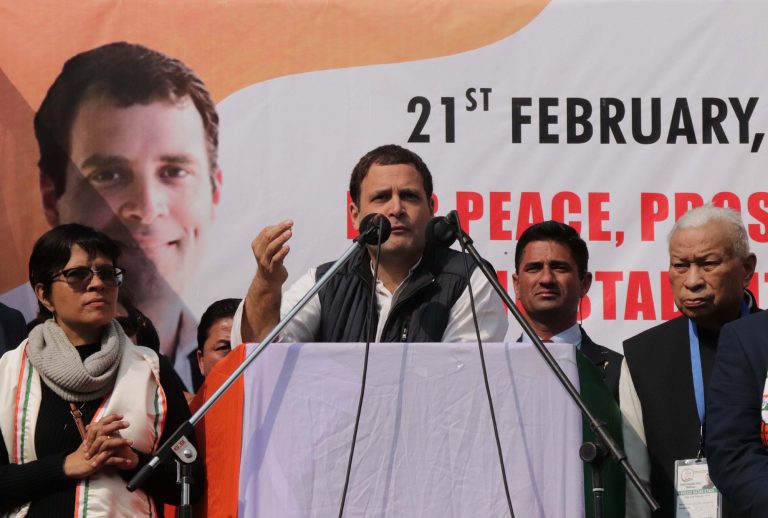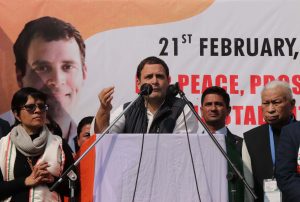 Rahul Gandhi's visit: AICC president and Nehru-Gandhi scion Rahul Gandhi earlier on Wednesday said the BJP has been successful in 'buying' some Congress MLAs in Meghalaya, but will not be able to buy people.
Rahul further said the design of the BJP to attract the voters in the Christian dominated state by offering crores of rupees to the churches fell flat.
"The BJP was arrogant enough to believe that they can buy church, religion and even God. Their level of arrogance is disgusting," he said.
Earlier, a graceful motorcade escorted Rahul immediately after landing at the helipad in Upper Shillong.
While heading towards to city, in his own characteristic style, Rahul got down from the vehicle many times to greet people gathered along the way.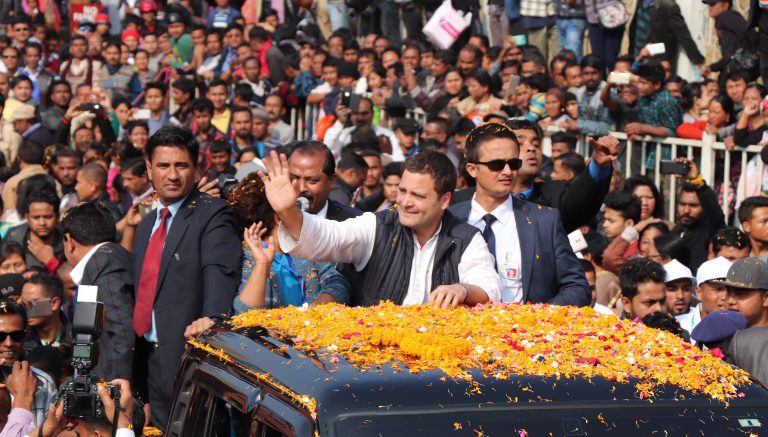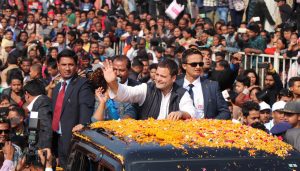 In Khyndailad, popularly known as Police Bazar, the commercial hub of the city, Rahul addressed a packed rally while training his guns at Prime Minister Narendra Modi over the BJP's 'divisive ideology' and the recent money laundering at Punjab National Bank by Nirav Modi.
Several Congress candidates including  Shillong MP Vincent Pala, D D Lapang, Ampareen Lyngdoh, Manas Chaudhuri, Charles Pyngrope and Mohendro Rapsang shared the dais with the party president.