Newly elected Nagaland Chief Minister, Neiphiu Rio, on Friday officially joined the micro-blogging site Twitter.
This was confirmed by Head of Public Policy and Government Twitter India.
On Friday Mahima Kaul, Head of Public Policy & Government Twitter India verified and confirmed Rio's official Twitter handle @Neiphiu_Rio.
In his first tweet, Rio said: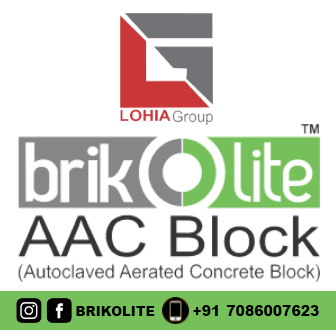 "Greetings. I look forward to positive engagement with all sections of the people in our common endeavour to bring development and peace to Nagaland. With God's blessings and people's support we hope to realise the aspirations of the people as a collective team."
Also read: Tough task ahead for Neiphiu Rio over fate of 22 elected legislators
Rio, who is camping in New Delhi with several of his Cabinet colleagues, had also tweeted that he had met Prime Minister Narendra Modi and had a positive interaction.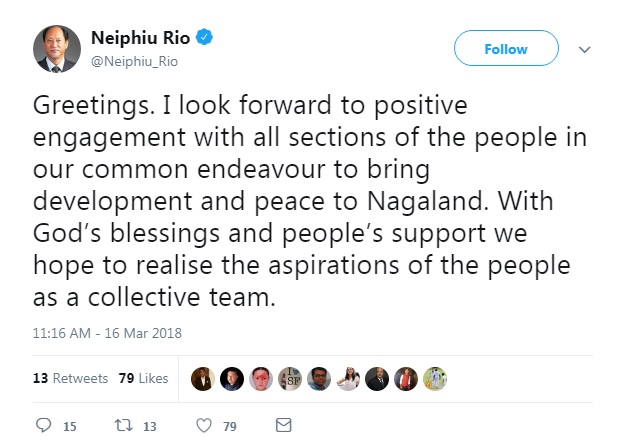 In his tweet he wrote:
"I met the Hon'ble PM Shri Modi and had a positive interaction along with my colleagues. We are thankful for his support and guidance and look forward to working together in our common goal of nation building…"
Neiphiu Rio along with his council of ministers and others also called on President, Ram Nath Kovind at Rashtrapati Bhavan on Friday apart from meeting the Vice President M Venkaiah Naidu, Union Finance Minister, Arun Jaitley, Union Minister of State for Housing & Urban Affairs, Hardeep Singh Puri, and Union Minister of State for Home Affairs, Kiren Rijiju.
Notably, Rio assumed office of the Nagaland Chief Minister for the fourth time.