Preparations have been completed for the 10-day annual Hornbill Festival from December 1 (Wednesday).
All the 17 tribes of Nagaland will showcase the rich culture and traditions of the Nagas at the main venue in Naga Heritage Village, Kisama, near Kohima during the Hornbill festival.  
The festival is not only confined to Kisama and Kohima but is also spread to other districts as well. 
The festival commences coinciding with Nagaland Statehood Day. 
Government sources said the festival will be held by following all Covid protocols. Although fewer foreign tourists are expected this year due to the restrictions on international travel, domestic tourists are likely to increase.   
Also read: IMD predicts heavy rainfall in Northeast states of Assam, Meghalaya, Arunachal, Nagaland, Manipur on December 5 and 6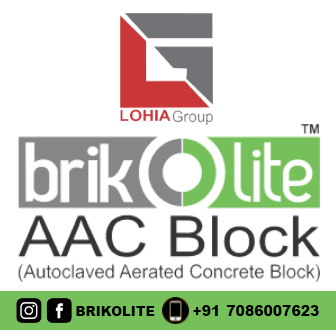 Nagaland DGP T John Longkumer opened the tourist police emergency helpline number 112 for the convenience of the tourists on Tuesday. 
Two of the three special guests of honour consul general of United States Melinda Pavek and consul general of Germany Manfred Auster arrived in Kohima today. The other special guest is the Israeli ambassador to India. 
"Consul General of @USAndKolkata  Melinda Pavek and her entourage called on me. An honour to have them in Nagaland. I wish them a pleasant and a memorable stay in the #LandOfFestivals," Nagaland chief minister Neiphiu Rio tweeted. 
In another tweet, Rio said, "A pleasure to meet Consul General @Germany_Kolkata Manfred Auster. I warmly welcome him to Nagaland and wish him a pleasant stay in the #LandOfFestivals." 
Also read: 187 insurgency-related incidents happened in Northeast this year: Centre
Assam and Nagaland Governor Prof Jagdish Mukhi will be the special guest at the inaugural function while chief minister Rio will be the host of the festival. Adviser to tourism and art and culture departments H Khehovi Yeputhomi will be the festival host. 
There will also be a festival father who is from Konyak tribe and tribal guest from Yimkhiung tribe to invoke blessings for the festival. 
On Monday, adviser Yepthomi released the festival booklet, which is in the form of a magazine for the tourists to keep it as a souvenir. 
Addressing a press conference along with Yepthomi in Kohima, adviser to chief minister, Abu Metha said the government facilitates and assists in hosting the festival but almost 90% of the events are being managed and executed by private entrepreneurs, event management companies and the business community. 
Also read: 'No foreign hand': MHA on November 13 attack on Assam Rifles convoy in Manipur
Metha said as a welfare government, it aims to not make money out of the festival but to ensure that the entrepreneurs get commercial and employment benefits from it. 
There are many programmes lined up for the biggest festival of the state. Daily cultural performances will be held at the main arena at Kisama. The Artists' Corner at the World War-II Museum premises at Kisama will have display and sale of art works, demonstrative arts etc. The Archives' Exhibition will showcase collection of selected historical documents from public and private records with reading facilities for interested students, scholars and researchers and sale of departmental publications at World War-II Complex in Kohima. 
"A must visit place to see, understand and experience the historic event is the World War – II Museum, Kisama, where outstanding relics and artifacts are on display," the art and culture department said earlier. The museum will be open to public from 10 am to 4 pm from December 1.