Nagaland Governor, P B Acharya, on Monday urged universities in the State to impart right and applicable knowledge to students, stressing on the importance and power of education.
Speaking at the valedictory function of the regional seminar on 'Natural resources, skill manpower and development of Northeast', organized by Kohima Science College (KSC) Jotsoma, at the college auditorium, the Governor said education empowerment was needed for any state or country to move forward.
In this regard, Acharya urged the young people to change the wrong mind-set of aiming to get degrees alone but acquire quality education applicable for society to develop.
Reminding about the importance of education for positive change in society, the Governor lamented the poor performance of the hundreds of government schools in the State and the issue of government proxy teachers.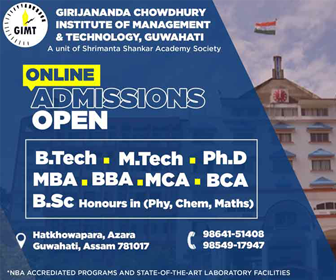 The Governor also expressed regret that the state medical college, which was sanctioned three years back, never came up.
Further, Acharya said Nagaland has blessed with rich and valuable natural resources, which could turn it into a rich society, but the society remained poor.
He also urged the people of the State to take advantage of Act East Policy to develop the State.
In her keynote address, additional director higher education, Dr I Anungla Aier, said the North-eastern region was a resource rich region that could connect south Asia with south-East Asia as the corridor.
She said what was missing was the right skill sets to harness it sustainably and viably and apply them skilfully and scientifically to ensure that development progresses in the right direction.
The inaugural session was chaired by assistant professor Dr Seyiekhrielie Whiso, Department of English, Kohima Science College while the welcome address was delivered by principal, Dr Lily Sema and assistant professor Wenyitso Kapfo, Department of Botany, moderated the panel discussion.