Nagaland Governor P B Acharya on Thursday called upon the people to empower and improve the lives of villagers.
Acharya said this while inaugurating the fourth three-day Thuwuni – the ultimate outdoor festival, at Pughoboto local ground.
Acharya also said that though the festival was celebrated to thank God, it also showed how the people could be united to keep alive their identity and stay connected to their roots.
Besides the need to change the education system, he also stressed on giving importance to cherish and preserve one's own mother tongue. Acharya urged the people not to be self-centred and remarked that, unless everyone woke up and changed mindset, India would never be strong. He also encouraged the people of Pughoboto to establish a private college.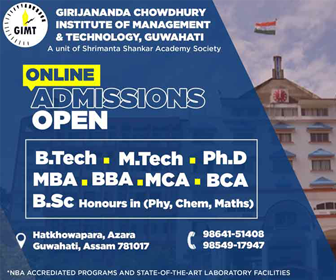 Mentioning that each village was unique, he congratulated the organizers, local MLA Y Vikheho Swu and the entire team, including Swachh Bharat brand ambassador and convener of the festival, Alobo Naga, for organizing such a wonderful concept for the people.
Speaking about Thuwuni festival, Vikheho Swu said Thuwuni meant 'to grow or to progress'. He explained that the idea behind organizing it was to involve young Ahuyemis. He said this year a separate date was chosen for Thuwuni as many villages wanted to celebrate 'Ahuna', a post-harvest festival of the Sumis.
Swu said among other activities, music was a major event that will draw huge crowd, and credited Alobo Naga for bringing in artistes from different parts of the country to perform at the festival. He said this year too Alobo managed to bring an international artiste to Pughoboto, thereby making Thuwuni an international event. He sought the cooperation of the people of Pughoboto to ensure that the festival was a huge success.
Meanwhile, a Swachh Bharat marathon was organized on the occasion, which was flagged off by the Vikheho Swu. The marathon winners and Cleanest Village Award 2018, which was bagged by Kitami village, were later awarded by the Governor.
Tree plantation awards were also given away on the occasion.
Qhetubo Kimilipu (greased pole clamping) competition was also held on the occasion, in which people from Mishilimi, Pughoboto, Natsumi, Awohumi, Shesulumi, Mukalimi, Iqhanumi, Kilomi and Tukuliqa participated.
Traditional Sumi female sports, bamboo stilt race and Sumi kick-fight competitions were also held on the first day.
Earlier during the day, Acharya lit the traditional ritual Itsa (fire making).