Nagaland Chief Minister TR Zeliang on Thursday has announced that Nagaland has a major share out of the Rs 90,000 crore approved by Prime Minister Narendra Modi for development of roads in the North East recently.
"This is the first of its kind in 54 years," he stated.
"Willingness to create congenial atmosphere for development should be our mindset and abhor negativity when it comes to development of infrastructures for the people," Zeliang said while addressing the inaugural programme of Jalukie ADC HQ.  He added that it is always the collective efforts that yield good dividends, said
He stressed that the people should jointly cooperate with the government on all fronts to see the reality and asked the landowners to allow development to take place in their respective lands without any hindrances.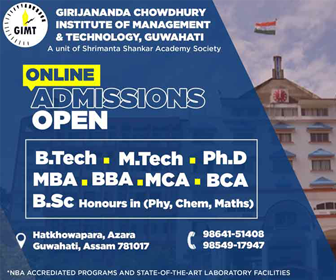 Zeliang also impressed upon the gathering not to misuse technologies as it can be harmful if not properly channelized for wellbeing of ourselves. He shared about the e-tendering system and global tendering system approved by the State Cabinet for all work order beyond the limit of Rs 1 crore. He informed the Nagaland Express Highway from Tizit in Mon to Khelma in Peren and Arunachal Trunk Road are all under the Global Tendering System.
He spoke about doing away with corruption in our society. "We should allow the system to check us and not the vice versa, which is a meaningless exercise," the CM said.
On clean election, Zeliang said it should be really clean while stating that one sided exercise should be avoided to clear more confusion amongst us, should election be conducted under this dictum.
Meanwhile, the CM commissioned 2×75 kw Noirol Stage-II MHP under the Department of New & Renewable Energy on Thursday.
Speaking at the inaugural programme, he said with the commissioning of the project there will be improvement in power supply in the area. He also encouraged the villagers to cooperate and use it for the welfare of the society.
He expressed his gratitude to Punglwa village for donating their lands for developmental works.
The project was executed by Genmachines Pvt. Ltd. In a span of two years at a total cost of Rs 2.87 crore. The project is founded by the Ministry of New and Renewable Energy (MNRE) and the North east Council (NEC).