Nagaland features in the top ten best birding destinations in the world list by National Geographic because of the Amur Falcons stop-over in the state.
Amur Falcons arrive in the state every year in October from Siberia en route their final destination?—?Somalia, Kenya and South Africa. This little raptor has one of the longest migration routes of all birds, up to 22,000 km in a year.
Doyang reservoir is a notable roosting sites where thousands of Amur Falcon congregate every year.
At its peak in October, this stopover may hold the world's largest concentration of raptors, according to National Geographic.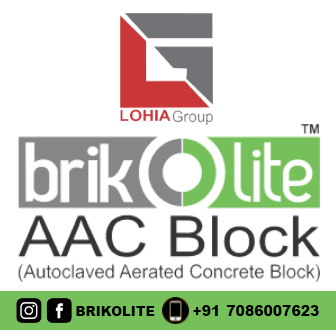 "Slow down for epic spectacles of nature" in these world wonders for bird watching, it added.
Initially hunted by thousands of people, conservation efforts to protect the bird led to the Nagaland Government tagging the Amur Falcon as "state guest" and making the hunting of the bird a criminal offence under the Wildlife Protection Act, 1972.
Ever since, the state has been able to make a unique turnaround virtually bringing the hunting to an end. The raptors are now regarded as a source of pride.
Over the years, community efforts to conserve Amur Falcons have significantly gone up. The community-led Amur Falcon Roosting Areas Union (AFRAU), for example, lead events in the community related to the falcons, and keep up round-the-clock patrolling efforts during the roosting season.
The National Geographic top 10 list include the South Georgia Island where half a million king penguins, each standing three feet tall, pack shoulder to shoulder in mesmerizing colonies on a hundred-mile-long, glacier-studded island–reached by two days of sailing east of Chile's Cape Horn; Kruger National Park, South Africa where 517 species of birds are found; Hula Valley, Israel where tens of thousands of common cranes roost; Mindo, Ecuador – a honey trap for hummingbirds; New Guinea Highlands – home to the dazzling birds-of-paradise; Pantanal, Brazil – where the three-foot hyacinth macaws and hulking jabiru storks seem to lurk around every corner during July to August.
Kakum National Park in Ghana also featured in the list where 300 species of birds are found including the little-known Fraser's eagle-owl, and nine different hornbills; Cape May, New Jersey – where the narrow peninsula at Cape May acts as a bird funnel, bringing in songbirds during their spring and fall migrations; and Broome in Western Australia – The Roebuck Bay, on the coast of Australia's enormous Kimberley wilderness, might be the shorebird capital of the world.
National Geographic partnered with the National Audubon Society, BirdLife International, and the Cornell Lab of Ornithology to declare 2018 the Year of the Bird. This declaration was done to celebrate the centennial of the Migratory Bird Treaty Act passed by the United States' Congress in 1918 to protect birds from wanton killing.