Altogether 253 candidates from various parties besides Independent candidates have filed their nominations for Nagaland Assembly polls scheduled for February 27.
According to Nagaland Chief Electoral Officer (CEO) Abhijit Sinha, 22 of them filed their nominations on Tuesday, the remaining on Wednesday, the last day of filing of nominations.
Counting of votes for the 60-member Nagaland House will be done on March 3.
Mokokchung district registered highest number of 48 candidates who filed nominations followed by Mon district with 41 candidates, the lowest being Pughobot sub-division with three candidates.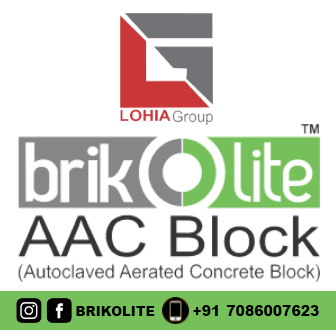 Scrutiny of the nominations will be done on Thursday while the date of withdrawal is February 12.
The CEO told media persons in Kohima that 253 candidates, including substitute candidates, from different political parties filed their nomination papers for the State  Assembly elections. Five women candidates – Rekha Rose (Ind) from Chizami Assembly constituency, Awan Konyak (NDPP) from Aboi Assembly constituency, Rakhila (BJP) from Tuensang Sadar-11 Assembly constituency, Wedie-u Kronu (NPP) from Dimapur –III Assembly constituency and Dr K Mangyangpula (NPP) from Noksen Assembly constituency – are also in the fray.
The political parties who filed their nomination include NPF, NDPP, NPP, BLP, INC, JD(U), LJP, NCP, AAP besides Independent candidates, the CEO said.
He said the substitute candidates are expected to withdraw nomination by the last day of withdrawal.
Meanwhile, Dimapur DC and DEO Sushil Kumar Patel informed reporters in his office chamber on Wednesday that a total of two lakh electorate will exercise their franchise in 323 polling stations in Dimapur district.
The DEO said altogether 16 companies of paramilitary forces will be deployed on polling duty across the district to provide adequate security in the polling stations.
He also informed that the army will stage flag march to instill confidence among the people prior to the day of polling.
There will be 100 per cent video recording during polling in all the polling stations across the district, he added.
The DEO appealed to the voters to go for ethical voting.
In another development, the ruling Naga People's Front (NPF) has lodged a complaint with the Election Commission of India that its candidate from Western Angami II Assembly constituency Chpfu-o who was on his way to file nomination at Chiephobozou ADC HQ was blocked by supporters of  Nationalist Progressive  People's Party (NDPP) at Nerhema village at 2.20 pm on Wednesday.
In a letter to the Principal Secretary (Political Parties), Election Commission of India, NPF general secretary and nodal officer to ECI, NPF Central HQ Kohima, S Akho Leyri has requested for taking immediate action on the matter.