Out of 257 nominations filed for the 60 State Assembly constituencies in Nagaland, a total of 227 nominations were found valid after scrutiny on Thursday.
On the last day of filing nominations on Wednesday, except 22 candidates, all others candidates filed their nomination papers.
The scrutiny of the nomination papers for the 13th Nagaland Assembly elections was carried out across the State on Thursday.
Scrutiny of the nomination papers of one candidate under the 33 Suruhoto Assembly constituency has been adjourned for February 10, as stated in a release issued by Additional CEO of Nagaland N Moa Aier.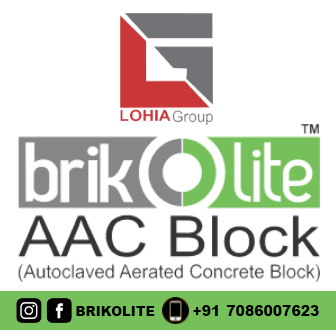 However, it was not mentioned in the release that nominations of which party candidates or Independents were rejected after the scrutiny.
The date of withdrawal of nominations has been fixed on February 12.
Nagaland CEO Abhijt Sinha on Wednesday said the substitute candidates numbering 48 are expected to withdraw their nominations by the last day of withdrawal.
Among the candidates who filed their nominations five were women. The candidates are Rekha Rose (Independent) from Chizami Assembly constituency, Awan Konyak (NDPP) from Aboi Assembly constituency, Rakhila (BJP) from Tuensang Sadar-11 Assembly constituency, Wedie-u Kronu (NPP) from Dimapur-III Assembly constituency and Dr K Mangyangpula (NPP) from the Noksen Assembly constituency.
Nine political parties including Naga People's Front (NPF),  Nationalist Democratic Progressive Party (NDPP), National People's Party (NPP), BJP, INC, JD(U), LJP, NCP and AAP besides Independent candidates are contesting the Nagaland Assembly polls 2018.
Mokokchung district has highest 48 candidates who filed nominations followed by Mon district with 41 candidates.
Among the heavyweights, who are contesting this election are Nagaland Chief Minister TR Zeliang, NDPP leader and Lok Sabha MP Neiphiu Rio and NPF president and Shurhozelie Liezetsu.
The February 27 Nagaland election is likely to witness straight contest between the ruling NPF and the BJP-NDPP alliance.
The NPF has fielded 58 candidates, the BJP 20 and the NDPP-led by Rio has fielded candidates in 40 constituencies.
Meanwhile, the Nagaland Janata Dal-United (JD-U) released its election manifesto during a press conference at Kohima on Thursday.
Through its manifesto, the JD(U) assured of setting up a full-fledged Police Recruitment Board in Nagaland Police Department.